Donabe rice with local Zuwai crab and cured mullet roe
(April 2015)
The first evening in Kaga, Ishikawa Prefecture was a real feast.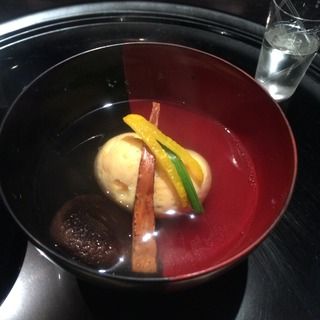 It was going to be all very local, very seasonal dishes with a lot of local sake!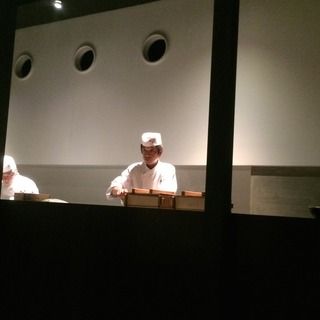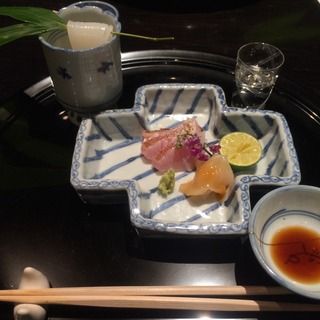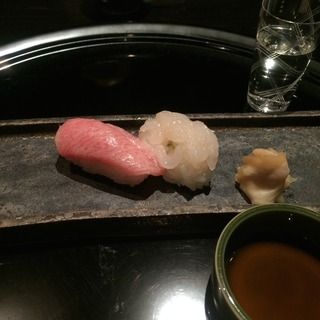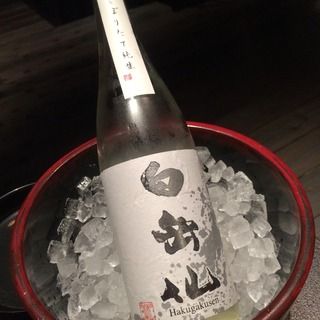 Seafood is also local. Super fresh and high quality.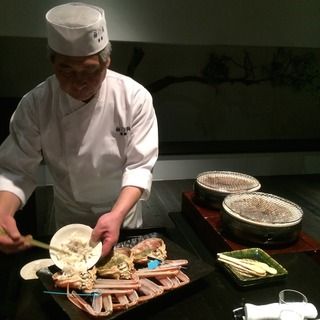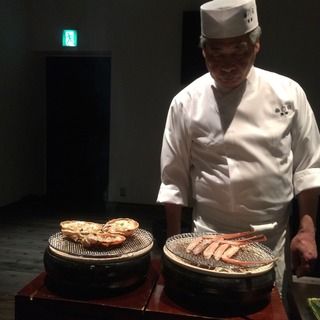 It was the end of loca zuwai crab season. A chef prepared a dish of simmer crab in its shell over grill.
Fish was stone-roasted in a hinoki (cedar) wood sheet.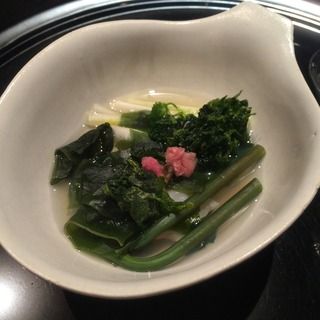 Hamaguri (little neck clam) and wakame nabe (hot pot), cooked in donabe at the table.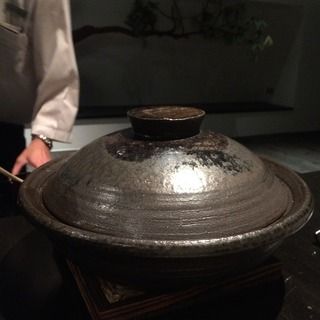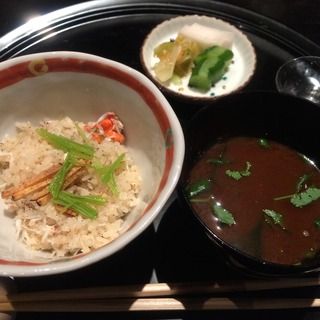 Another donabe dish was crab and cured mullet roe (bottarga) rice! The dinner ended with special monaka (rice wafer) dessert filled with anko.
Perfect happy donabe dinner, Kaga-style.