Very spring style chirashi sushi at Obuse-do
(March 2015)
In the evening, Ichimura-san arranged a special dinner for us at the main dining of Obuse-do. The dishes were very local-style, made from mostly local seasonal ingredients.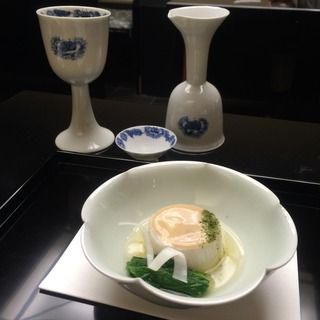 We started with Obuse Winery's Chardonnay. The first course were local mountain yam, simmered to tender texture and served with sesame sauce. The soup was thinly-sliced pork fat and vegetables. Very nice.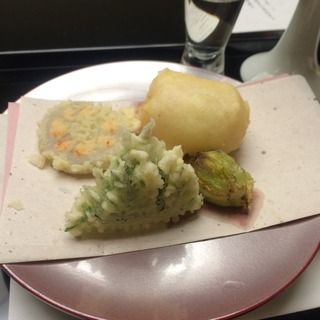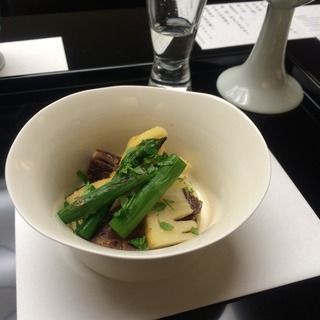 Tempura of spring mountain vegetables, grilled bamboo, asparagus, and shiitake were both so perfect. Dashi-blanched spring mountain vegetables were served with local walnut sauce. Loved it so much.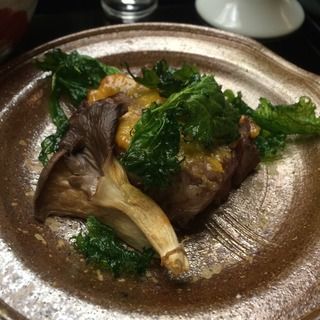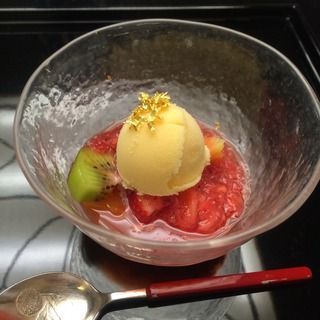 Fish course was followed by local Nagano beef. I loved the dense umami flavor of the meat so much. The spring chirashi sushi was brought in a beautiful large plate, then divided into individual bowls. It was such a beautiful dinner, and I enjoyed it so much!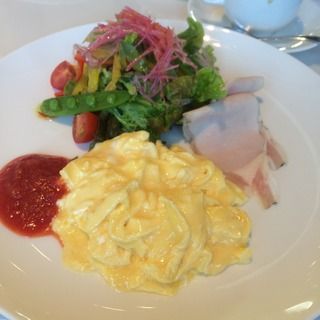 The next morning, we had a really tasty breakfast. At Obuse-do, they serve western-style breakfast made from local ingredients. All the bread and pastries are freshly baked every morning, too. Both the eggs and vegetables are from local farms, and ham is their handmade, too.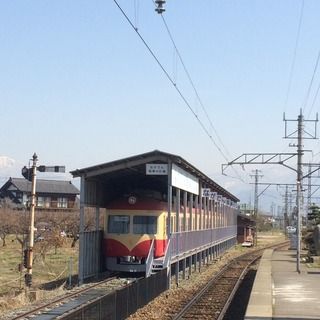 It was such a wonderful stay in Obuse, and 1 night was just not enough! I'm so thankful to all the special omotenashi (hospitality) Ichimurasan, Obuse-do staff, and everybody we met gave us there. Off to Kanazawa next!