Beef & Mushroom Rice, made in donabe rice cooker, "Kamado-san"
(March 2015)
After the super intense but wonderful week in Iga, I returned to Tokyo.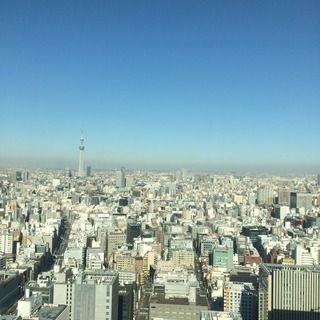 It was the beginning of another wonderful project. I was asked to host a culinary tour for the wonderful team of chefs from California. They arrived at the hotel in Tokyo in the evening. We stayed at Mandarin Oriental Tokyo in Nihonbashi. The view from my room was superb!
On the first night, I took them to
Aji no Nakamura
in Hiroo district. It's a really cool izakaya in a residential area. I love everything they served.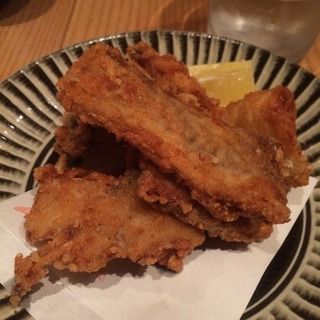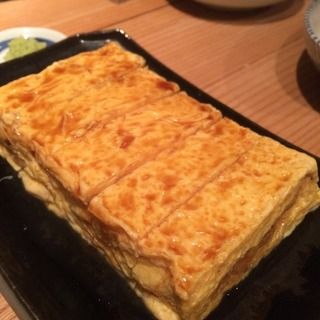 We ordered so many different dishes. Sashimi, grilled anogo (sea eel), Mizudako (a type of octopus) with asparagus, fried fugu (blowfish), tamago-yaki (Japanese-style rolled omelet), etc. etc.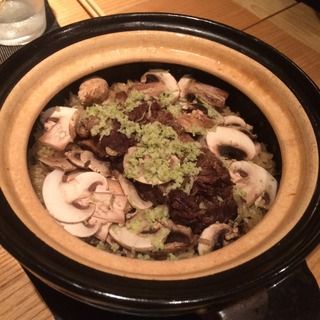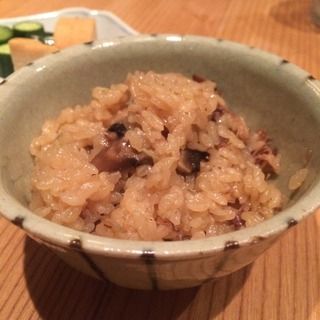 They make rice dishes with our
double-lid donabe rice cooker, "Kamado-san"!
We ordered beef and mushrooms rice. A large block of braised beef shank was cooked with dashi-flavored rice, then sliced mushrooms (raw) were added right when the heat was turned off and cooked with the carryover heat of the donabe. Once the lids were removed, they were quickly mixed together. It was so delicious and also inspiring, so I want to make a similar dish when I come back home.
Happy donabe life.