(Wednesday, October 17, 2012)
After the prosciutto tasting, we had lunch in the main area of Cormons.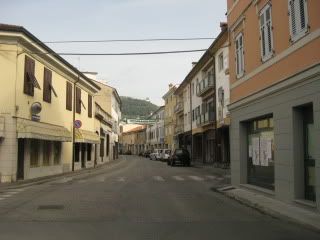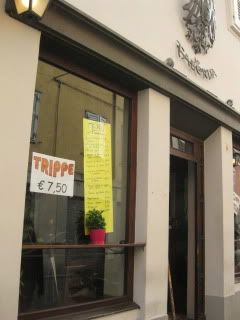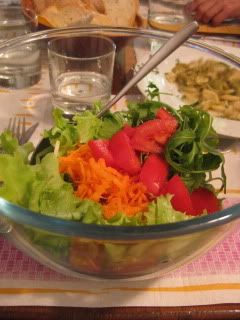 We found a little local trattoria. There seemed to be only local regulars dining there. They were looking at us with curious eyes, as if they saw Japanese people for the first time! I had insalata mista and broccoli orchiette. Very rustic and very good.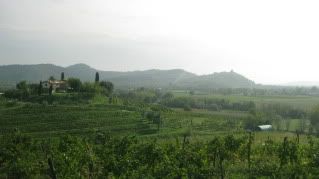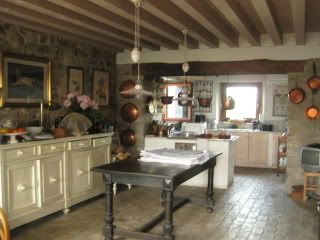 Our last stop of the day was
I Clivi
in Corno di Rosazzo near Cormons. From their vineyards, you can overlook Slovenia. 4 ha of the vineyards are by their winery on the hillside. And, the rest of the vineyards (8ha) are directly surrounding the winery in Udine province.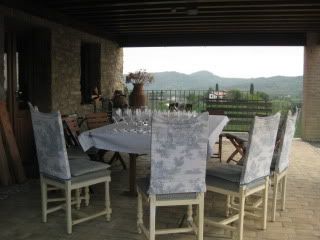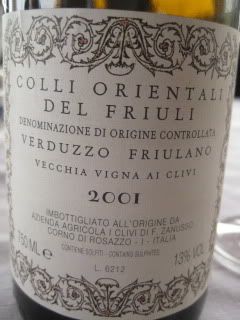 It's a father and son team,
Ferdinando and Mario Zanusso
. They are very passionate winemakers. The first vintage was 1996, and since then, I Clivi is known for making hands-on terroir driven natural wines. All the wines are fermented in Inox, before moved to barrique. Non flitre. In the beautiful patio by their house, we had a tasting of the following wines.
R-B-L
…100% Ribolla Gialla Brut Nature.
2011 Friulano, "San Pietro"
(Colli Orientali del Friuli)…no MLF since 2008 vintage.
2005 Friulano, "Clivi Galea"
…MLF.
1996 Friulano
…Their first vintage. Only 1,000 bottles are made. Fermented and aged in Inox.
2009 Verduzzo Friulano
...Verduzzo is normally used for making sweet wine, but I Clivi makes dry-style from this thick-skin grape.
2001 Verduzzo Friulano, "Vecchia Vigna Ai Clivi"
…their 1st vintage Verduzzo. I was a great experience to taste their wines of different vintages.
Because of the right natural way wine making, the wines age gracefully and I enjoyed tasting their terroir.