After the tasting with Damijan, he took us to hi friend's dairy farm in a small town, Cormons.
It's a family-owned farm, named
Azienda Agricola Zoff
, who raise only cows for milk, cheese, and yogurt. We had a tour of the farm and cheese factory.
They feed cows with only very natural organic grass, so unlike typical farm, there was no smelly smell in the barn. They looked like real happy cows. We also met just 1-hour old new born cow, who was still so bloody! Then, we saw her great grandma, too.
Everything is hand made in the most traditional ways here. The cheese cave smelled really nice.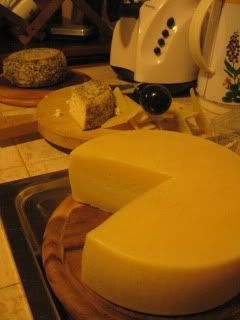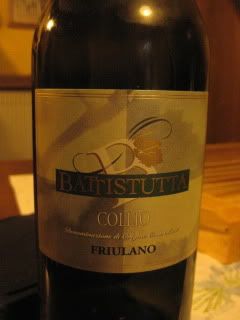 We also had tasting of a few different kinds of cheeses plus yogurt and milk jam. They were all super wonderful! Their cheese is so natural and packed with good bacteria that it stay good in refrigerator for up to 1 month. It was so rich and creamy. I wish I could eat the same yogurt in LA every day.