(Wednesday, October 17, 2012)
Also in the Cormons in Gorizia (Friuli, Italy), we visited
D'Osvaldo Prosciutto di Cormons
, which is a family-owned small prosciutto producer.
We were first guided to their aging room. There were rows and rows of whole pig legs, aging to become matured prosciutto. The aroma was really nice. They make prosciutto (both smoked and non-smoked), spek, pancetta, guanciale, etc., only with Friuli pigs.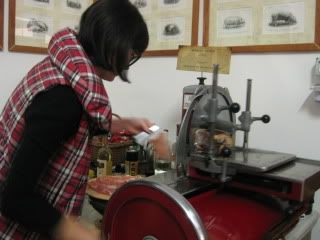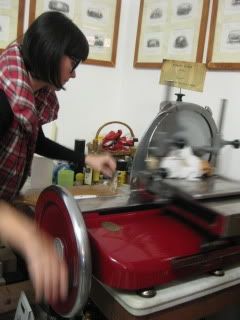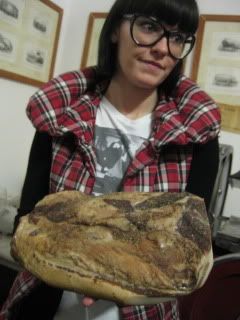 The best part was, of course, was the tasting! We tasted smoked prosciutto, pancetta, and guanciale along with their white wine. The flavors of these meats were just incredible…nothing like the import kinds I've tasted in the US. I really wished I could've take the whole leg home, especially since the price of the whole leg of prosciutto was only 100-150 euros depending on the size!