I had a nice sleep and woke up feeling so refreshed.
After having tea in the patio, I took a walk in the vineyards in the property. The harvest was already over, but there were still un-picked clusters of grapes. The vineyards were planted with Syrah, Zinfandel, and Sangiovese. I tasted all of them. Those unharvested grapes were not yet raisiny but really sweet.
Jason came to join our group before we took off for wine tastings in the morning! He was exhausted from driving long distance after a short sleep. But, he made it, so I was happy.
Our first stop was
RN Estate
. There was no sign at the bottom of the driveway, but once we drove up to the gate, we saw a nice European style house at the top of the hill. We had an appointment, so we were let in and parked the car in front of the house.
It was like a vacation home in South France! Really gorgeous house. The owner/ winemaker, Roger, welcomed us and other guests, and he gave us a tasting of current release wines one by one. He was really kind and generously educated us with his wines. Although the production is very small, his lineup is quite wide. I enjoyed his Pinot Noir especially.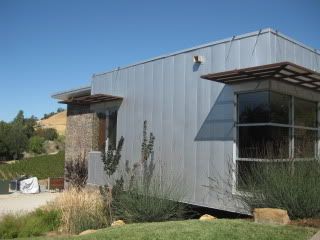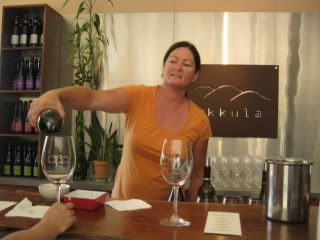 It was already past noon, and we drove across 101 to the deep west side. We stopped by at
Kukkula Winery
for tasting. We also bought some of their wines and had lunch in their property. It was really enjoyable.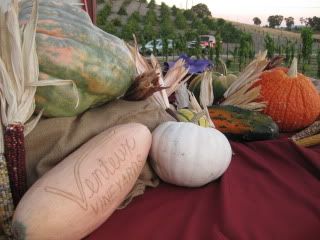 The evening was a BBQ Party at
Venteux Vineyards
...yes, it was the winery where we stayed last month and loved the wines so much! It was so nice to be back there with friends for a fun party. When we got there, they were busy making 3 huge pans of paella! It smelled so nice.
It was truly a festive night with many wine lovers, live music, lots of wine and lots of food. We all had a blast.
I was just so happy to spend these special moments with the wonderful friends.