(Wednesday, October 17, 2012)
In the morning, we had an appointment with
Toros
, which was a short drive from our hotel in Cormos town of Gorizia (Friuli, Italy).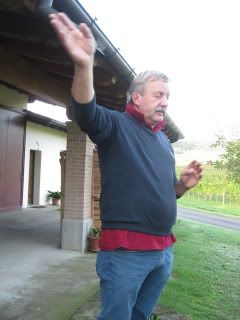 The owner/ winemaker,
Franco Toros
hosted our visit. He produces 5 kinds of whites and 1 red (Merlot) from 11 ha vineyards. His wines have been awareded with Gambero Rosso 3 Bicchieri for many consecutive years.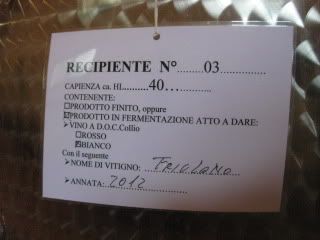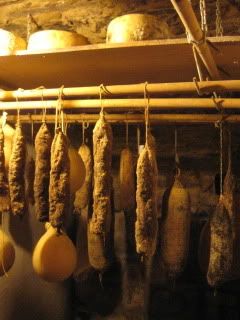 He gave us a tour of the vineyard and winery. Then, he also took us to the cave, which was made in the 17th century. The cave stores many vintages of Toros' wines, and also some cheese and Franco's homemade salami!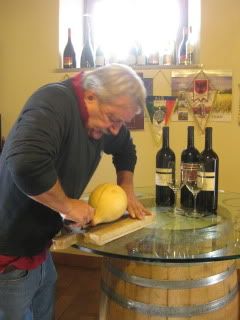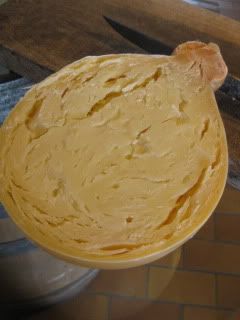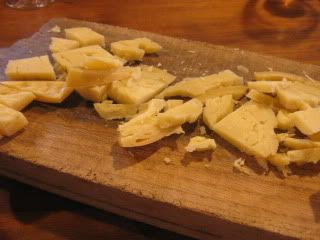 We went upstairs to the tasting room, where Franco gave us tasting of his various wines as well as the cheese and salami. The cheese was a gift by his friend from Puglia. Both were so nice. And, here is the list of the wines we tasted. Toros carry
Collio DOC
.
2011 Pinot Bianco
2011 Pinot Grigio
2011 Chardonnay
2011 Friulano
2011 Sauvignon
2007 Merlot
One of his friend winemakers visited him during the tasting and left a bottle of his Prosecco, so we got to taste his Prosecco, too.
In the past days, we had been tasting the most intense-style whites, so Toros' more fresh and aromatic-style wines tasted refreshing in a way. It was a very good tasting.