For the 2nd night dinner, we decided to do very traditional "palace-style" Korean dinner course.
From Seoul station, the subway took us all the way across the river to the other end. The restaurant is called Hanmiri, where you can taste the very elegant traditional Korean palace-style dinner course. It's like Korean-style "kaiseki".
Kabocha Porridge and Water Kimchi were followed by Seasonal salad, Mungbean starch jelly with vegetables and beef, and Jellyfish salad.
Chapchie, Skewered beef and rice cake, and Steamed king prawn.
Korean fire pot with mushrooms and mandu (dumplings). The soup was creamy with walnuts. We also had different kinds of pancakes.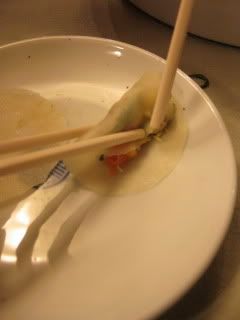 Kujolpan…nine-selectioned hors d'oeuvre. It was such a delicacy.
Braised beef galbi with vegetables, and frozen sea bream salad.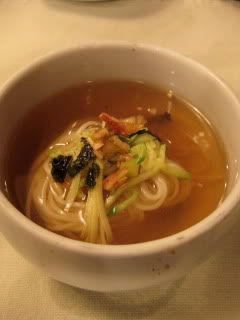 Noodles, broken rice with tea, and condiments.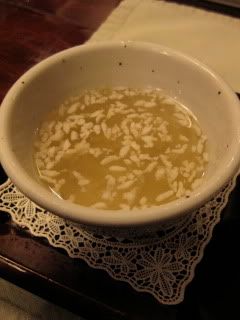 Coated rice ball with dried sweet yuzu filling, and sweet tea.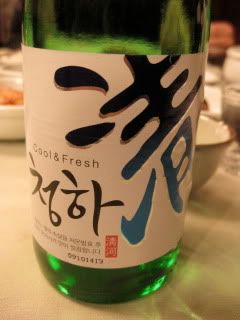 I was just so impressed by all the details and different colors/ flavors in every dish. Again, this was another such "healthy" meal with very complex flavors. It made me feel like I tasted their history and culture. It also made me love Korea more and more. Beautiful dinner.