Jason and I arrived in Seoul later in the afternoon. It was my first time to visit Seoul (I've only been to Cheju Island off Korean Peninsula before), and I was just so excited about all the cultural experiences we would have in this city.
It was so cold in Seoul! When we got there, the temperature was below freezing. We took a short ride from our hotel to Myeongdong, which is the central area for shopping and dining in Seoul. Myeongdong is just like Shibuya. It's busy with so many people and so many shops.
We went to this local restaurant (I don't know the English spelling for this place, but it sounds like "Tungnamuchip") which specializes in "Samgyeopsal" (pork belly BBQ). We had a toast with their local magkkoli (mochi rice wine) and started their special dinner course.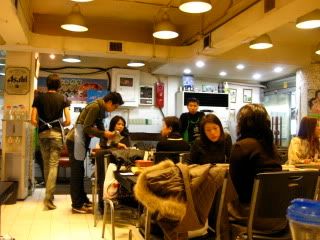 We started early, but the restaurant was soon packed with the local crowd.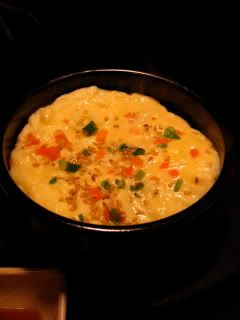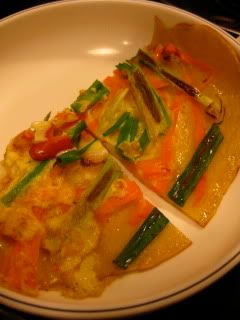 From the beginning of the course, we were just so amazed by how fresh and delicious everything was. I never had a palate for kimchi, before. But, guess what, I actually tried kimchi here and I liked it!!! It was so fresh and aromatic with no fermented smell.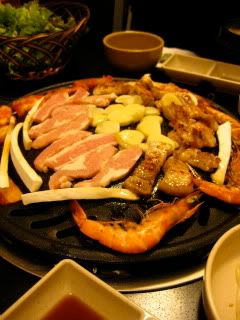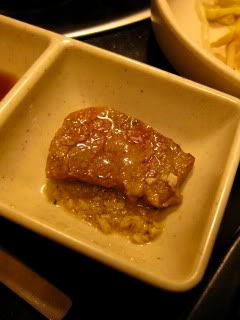 Among their specialties are wine marinated pork belly and garlic marinated pork belly. Mama-san (she spoke fluent Japanese) took care of our table so well. She was such a sweet lady. Once the meat was ready, we had it with the lettuce and condiments. Condiments included their homemade kochujang, kinako (soy powder), etc. So delicious!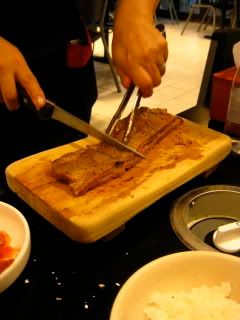 She kept bringing different meat one after another…we also had the pork galbi, pork toro (especially fatty part), beef, pork bulgogi, etc. Every bite was so special.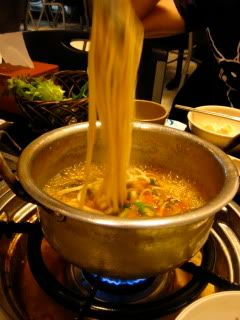 The end of the meal was the kimchi soup with the homemade noodle. It was incredible. The noodle was so fresh and nicely chewy. The broth was rich and soothing. I've never tasted anything like this before.
We were in the biggest cultural shock tonight. It was almost like we've tasted the Korean food for the first time. Everything was so incredibly delicious and so different from any Korean food we've tasted before (in Los Angeles).
Tonight's dinner itself made me want to move to Seoul!