We came back to Niigata City in the late afternoon.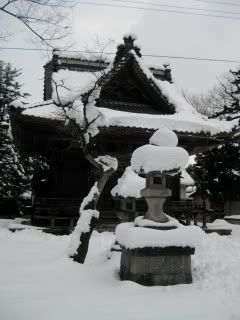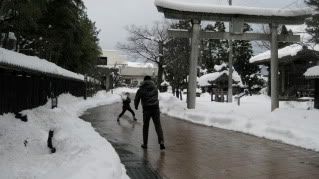 It was snowing on and off. We played with the snow a little bit.
Many people say, if you want the best gourmet experience in Japan, go to Niigata. So many delicious things known nationally come from this region. Among all the food/ sake they are famous for, seafood is something you just can't miss. Especially in the wintertime, their local fish (from Sea of Japan) have the higher fat content and become tremendously tasty.
In Niigata City only, there are about 100 sushi restaurants (almost 1000 in the entire prefecture)! We went to Sushi Sei, which is one of the popular local sushi restaurants.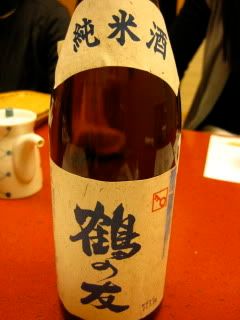 Niigata sake.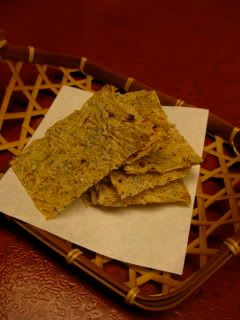 Appetizers include Ankimo (monkfish liver), Yanagi Karei (flat fish), Nodo Guro fish, etc. Cold Noppei Jiru (vegetable stew) was so nice, too.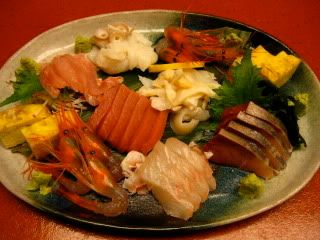 Sashimi of local seafood…Kanburi (winter yellowtail), Bai Gai clam, Kinme Dai (snapper), etc. Nanban Ebi (sweet shrimp) was still alive. They were so exceptional that I wanted to just cry.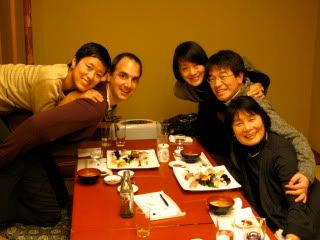 My sushi plate was all local seafood, too. It made me want to move to Niigata, seriously.