We checked out of the ryokan in Senami in the morning and drove to the historic neighbor town of Murakami in Niigata.
We first went to pay a visit at Daihisan Kannonji Temple, where Bukkai Shounin is enshrined. Bukkai Shounin is the last existing mummified holy priest ("Sokushinbutsu") in Japan. Sokushinbutsu is unique to Japan and they are worshipped as Buddha. Bukkai Shounin became sokushinbutsu in 1903. It was quite a spiritual experience to be in front of a sokushinbutsu and listen to the valuable stories by the temple keeper (we were told the priest had been hospitalized for a while, unfortunately).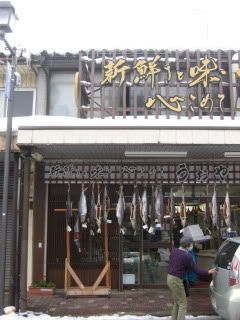 Visiting Murakami in the wintertime is especially special, because you go through rows of shops with the large salmon hanging from the eaves. They are "Sake no Shiobiki" (salted dried salmon), for which the freshly-caught salmon in the beginning of the winter are salted and dried in the air during the winter.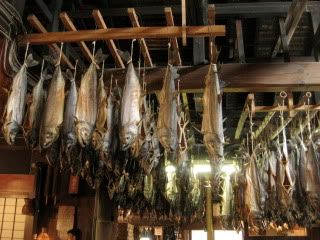 We stopped by at Kikkawa, which is one of the best known "Sake no Shiobiki" producers in Murakami. We met the owner and learned about their local salmon and their traditional method of making the salmon products.
These salmon at Kikkawa were so beautiful. We enjoyed the tasting, too.
After visiting Kikkawa, we had an appointment at Taiyo Shuzo, which is a local sake brewery.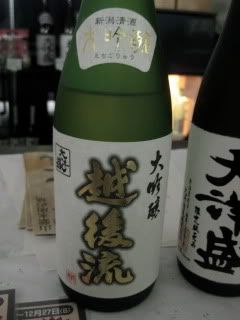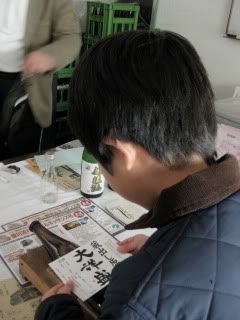 We toured their facility (the whole property smelled so good!) and also tasted variety of their sake. The sakes we purchased were bottled to order, and our nephew put the labels on each of the bottles. Niigata is a premium sake region, because they have the best rice, water, and very warm-hearted people.