We got together with a couple of friends for dinner at Komefuku in Ebisu.
It's a small izakaya-style restaurant featuring seasonal small dishes as well as the great rice dishes.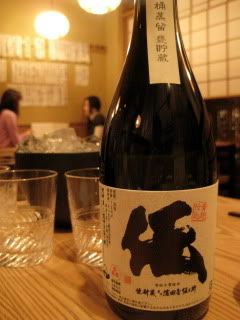 We shared many different dishes over imo shochu.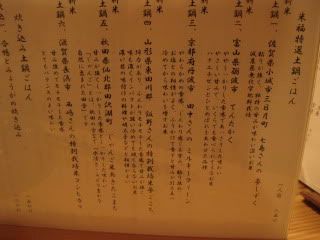 Their specialty is donabe rice! They have a "rice list" which shows the different varieties of premium rice from different producers/ rice regions in Japan. They cook your choice(s) of white rice in individual small donabe to order. We had two different kinds of rice. Both were outstanding.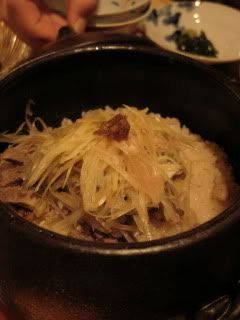 We also ordered one flavor rice dish. Duck and myoga (ginger bud) rice was really tasty.
Black sesame ice cream with monaka (Japanese wafers) was our dessert. We had a wonderful time.