Nyan Nyan is my favorite hole-in-the-wall ramen noodle house in Urawa. I was so excited to go back there.
As always, this tiny joint was packed during the lunch hours. Despite of the cold rain weather, there soon was a waiting line outside right after we got in.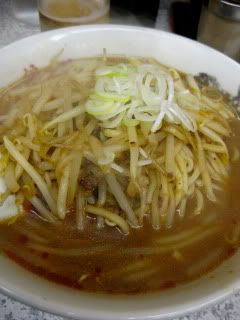 Ja-ja men (noodle with spicy ground meat), gyoza, and rebanira itame (wok-fried liver and Chinese chives).
Jason had their Stamina Cha-shiu Ramen. He was speachless. Super rustic and super nice.