(Day 9)
The finale winery visit in Barbaresco was at Olek Bondonio in a little farmhouse called, La Berchialla. Olek actually spent the whole day to accompany us to visit different wineries today and he had been a great tour guide, too.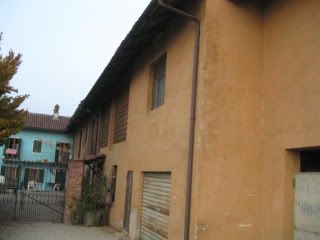 Olek is from a historic grape-growing family in Barbaresco (His grandfather was one of the founders of Produtorri di Barbaresco), and he took over his grandfather's vineyard to start estate-bottling only back in 2005. He was an European snowboard champion in 1990's, and now a rising star winemaker!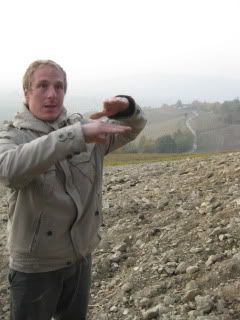 Olek makes very natural-style (organic) wines. His wines are non-filtered and non-fined. The production is extremely small. His vineyards are right next to Gaja's Sori Tildin. We watched a beautiful sunset over Olek's vineyard.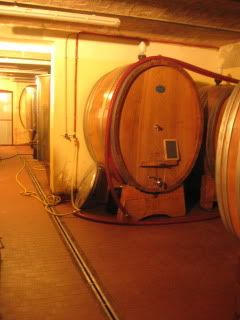 Olek showed us his winery. It was quite small and nothing fancy like some big producers. And, the space was packed with his passion for great winemaking.
We tasted the following wines:
2011 Barbaresco, "Ron cagliette"…barrel sample. From 59-year-old vines. Only 1,200 bottles are produced.
2010 Barbaresco, "Ron cagliette"…MLF after 10 months of harvest. 2010 is a big vintage for his Barbaresco.
2009 Barbaresco, "Ron cagliette"
2009 Barbaresco…from 3 different vineyards.

Wonderful tasting. I have become a big fan!