(Day 8)
From our hotel in Barolo, we drove all the way to Barbaresco, for dinner at
Trattoria Antica Torre
.
The trattoria is located right by the historic tower of Barbaresco. I was hoping they have some insalata mista (mixed salad) there…my body needed vegetables!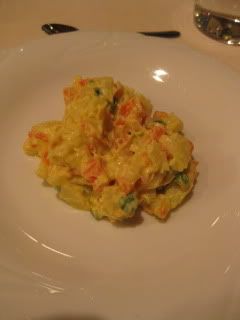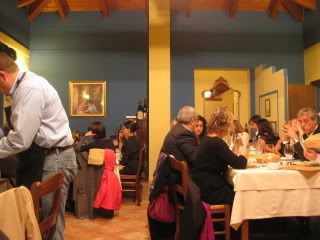 So, I found in the menu,
"Insalata Russia"
, and it was the only vegetable dish in the menu. I ordered it, and well, it wasn't quite what I expected. It was basically a potato salad in mayo sauce (I'm not sure if that's exactly Russian-style?)…someone, please bring me green leaves!
But, hey, we were in Barolo at the end of October. So, we did white truffle again! We all got
Tajarin tagliati a mano (hand-made very thin tagliati pasta) with tartufo bianco.
A whole large white truffle was decadently finished for all of us! The truffle was so aromatic.
Other pasta dishes were also great.
My main course was
Coniglio al forno (roasted free-range rabbit)
. It was a very rustic dish.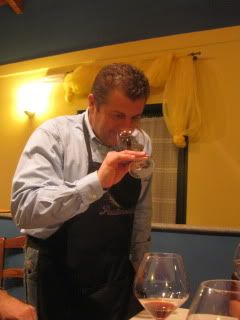 Here's the list of what we drank that night:
2010 Giovanni Almondo, Roero Arneis, Bricco delle Ciliegie
1998 Giuseppe Cortese, Barbaresco, "Rabaja"
1979 Produttori del Barbaresco, Barbaresco Reserva, "Rabaja"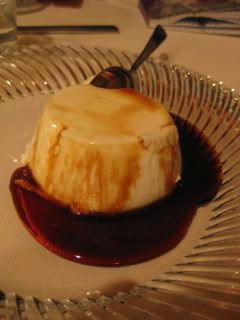 Fromaggio (cheese) course, and desserts.
It was a Halloween night, so I brought a witch hat. I gave it a group of local people at a next table. It seems they enjoyed a little American-way festivity.