Onion mustard dipping sauce from Hokkaido Island, Japan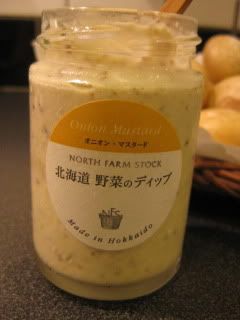 …yummy gift from a friend of mine.
As soon as I saw it, I was like, "donabe potato!" So, I made my regular donabe steam-roasted potatoes, with my tagine-style donabe, "Fukkura-san", and served with the dipping sauce.
Woooow…perfect! I ate 6-7 potatoes with the dip before dinner.
Happy donabe life.