(Day 10)
Our last appointment of Thursday was with
Cappellano
in Serralunga d'Alba.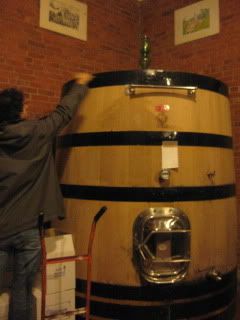 We met
Augusto Cappellano (late Teobaldo's son)
, who is the 5th generation of the wine estate. He said he started learning how to make wine since he was a little child.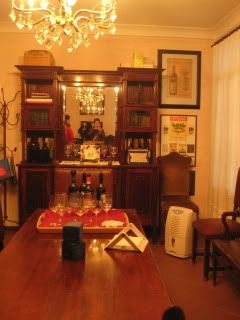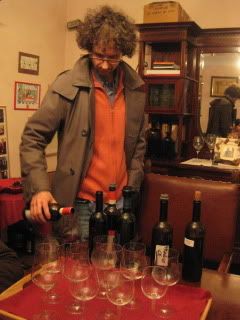 We tasted the following wines:
2009 Dolcetto d'Alba
…fermented and aged in cement tank only.
2007 Barbera d'Alba…aged in big cask.
2008 Nebbiolo d'Alba
2006 Barolo, "Rupestris"
2006 Barolo, "Franco"
…from 19-year-old vines. Big contrast with Rupestris. Softer and more elegant.
Barolo, Chinato
…Cappellano is one of the most famous producers of Chinato. They also make Chinato chocolate!