(Day 9)
Our busy day in Barbaresco was continuing. In the afternoon, we visited
Cascina delle Rose
in Tre Stelle.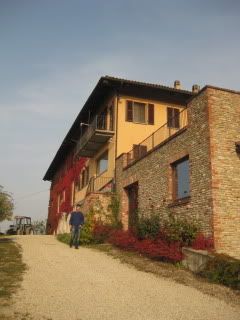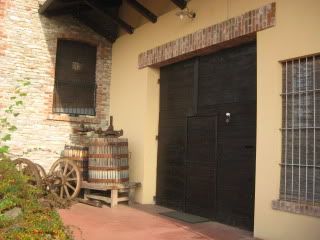 It's a family-owned estate of 4 generations. Their first estate bottling was 1999 vintage.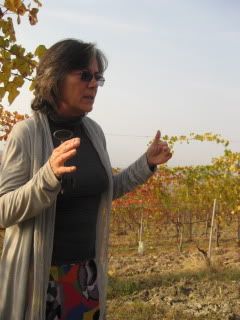 They have a nice wife & husband team. Now, their son is part of wine-making team.
We tasted the following wines:
2010 Dolcetto d'Alba, "A Elizabeth"
…aged in inox.
2010 Langhe, Nebbiolo
…also only in inox.
2009 Barbera d'Alba
2008 Barbera d'Alba Superiore, "Donna Elena"
…18 months aging in casket
2009 Barbaresco, "Tre Stella"
…barrel sample
2009 Barbaresco, "Rio Sordo"
…barrel sample
1999 Barbaresco, "Rio Sordo"
…their 1st vintage