(Day 9)
November 1, 2011. The next morning, we drove back to Barbaresco again. On this day, we focused on all Barbaresco producers.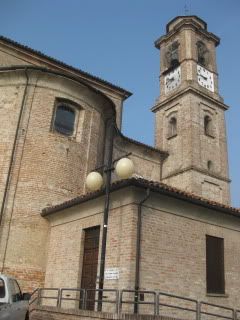 Our first appointment was at
Produttori del Barbaresco
, which was right next to Trattoria Antica Torre (our previous night's dinner spot) and just across from the famous tower.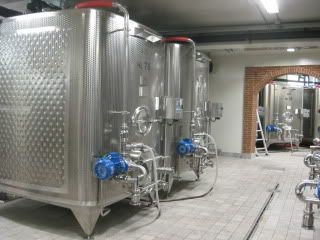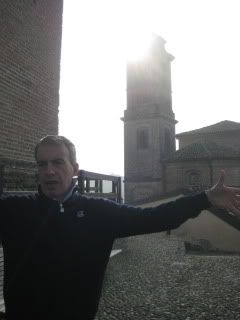 Aldo
, who is the managing director of Produttori, gave us a tour of the winery. We also walked up to the tour to see the view of vineyards. Produttori is a co-op since 1958. There are currently 52 farmers registered with the winery. Produttori has their own winemakers to produce wines from the grapes grown in different vineyards by different growers.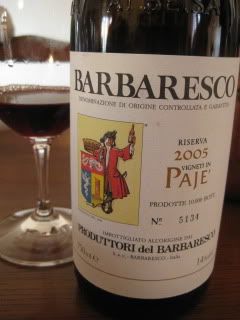 We tasted the following wines (they make wines only from Nebbiolo grapes):
2010 Langhe, Nebbiolo
2007 Barbaresco
2006 Barbaresco
…no single vineyard wine was made on 2006 vintage.
2008 Barbaresco
…bottled in April. Not yet released.
2005 Barbaresco, "Paje"
…One of 9 crus they make. 2005 grapes were picked before rain for Barbaresco, while they were picked after in Barolo.
They make impressive quality wines especially for the prices.