We got to go outside of Cannes for dinner tonight.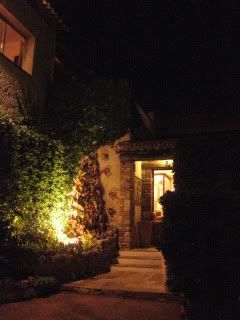 We went to
Restaurant de Bacon
in Cap d'Antibes, which is about 20 minutes by taxi. Restaurant de Bacon is known as one of the best seafood restaurants in Cote d'Azur! It's a beautiful building located in the peninsula right by the ocean.
Our table was by the window and I could see the illuminations in Nice across the ocean from there.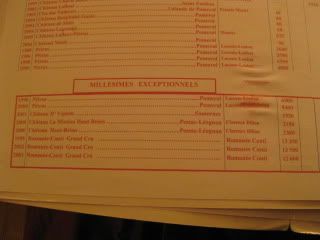 2002 Romanee-Conti for EUR 13,500!! We ordered a bottle. Just kidding.
After enjoying the amuse-buche (onion tart) and Champagne, we ordered a bottle of 2008 Domaine du Paternel, Cassis.
I tried their course menu. I was so excited to try their specialty dishes.
Salade de Poisson Cru aux Herbes
...Freshly caught local snapper, slightly marined in lemon juice, olive oil and herbs. This was so outstanding! The fish was extremely fresh and had the very nice firm texture. It was definitely Mediterranean. I enjoyed every bite of it.
My colleague's foie gras pate was very nice, too.
As a main course, I tried what's this restaurat is most famous for...Bouillabaisse!! I loved the simple authentic presentation. It was just the soup, a few slices of boiled potatoes, and several varieties of local fish. The soup was served with traditional rouille with croutes. You rub the fresh garlic on a slice of croute, and top it with a spoonful of rouille. You can also soak the croutes in the soup.
My bouillabaisse was so amazing. I liked it even better than the bouillabaisse I had at Teteu, which is another famous seafood place in the region. The broth was so deep and elegant. I even got the refill of the soup!
My colleague's Médaillon de Langouste à la Nage (Sliced spine lobster with a light buttered sauce).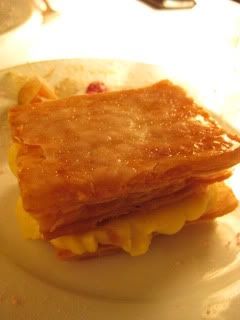 Dessert...Millefeuille Chaud was really well prepared also. It was so flakey and light in the mouth.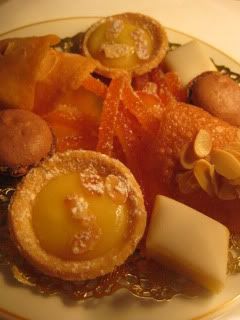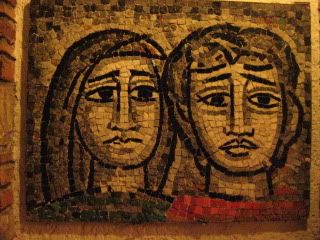 What a wonderful dinner I had! Both the food and service were refined. The ambience was relaxing. I was so glad that I got to come here tonight.