It's Sanma seson.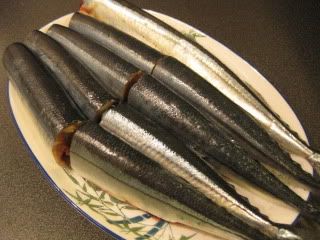 I bought nicely shiny sanma fish and cleaned them. They were already scaled, so I cut the heads off and cleaned the insides.
For the rich and flavorful fish like sanma, I like the very simple preparation. I decided to steam them this time. Here's my super-cool Donabe Steamer. This donabe steamer, made by Nagatani-en from Iga, has been a best-seller donabe in Japan this past years. I am happy to announce that this donabe is (finally) scheduled to be available on
toiro's website
for people in the U.S. sometime in November!
The ingredients are very simple...sanma, okra, grated daikon, homemade ponzu sauce, and sliced scallions.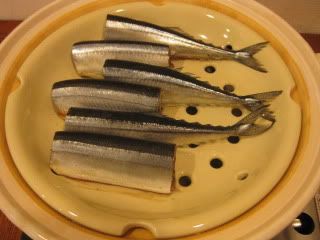 All we needed to do was just put the sanma and okra in the donabe steamer and wait until done.
Sanma was so juicy and tasty with all the condiments. With a bowl of freshly steamed rice, it made a wonderfully happy meal.