Menegi sushi with a sprinkle of sea salt
(March 21)
It's been already two weeks since I came back to Japan and was the final night of the stay this time.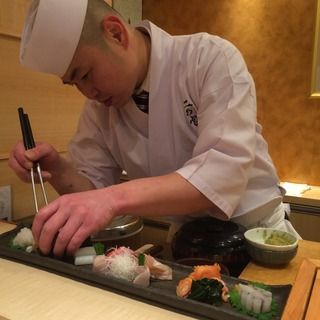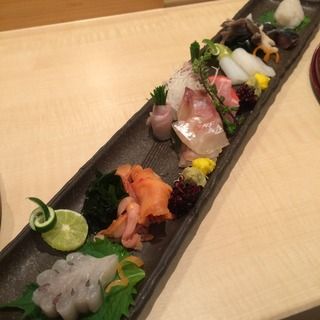 Tomoko and I went to a regular sushi place in Urawa. Their sushi chef, tamura-san took great care of us again.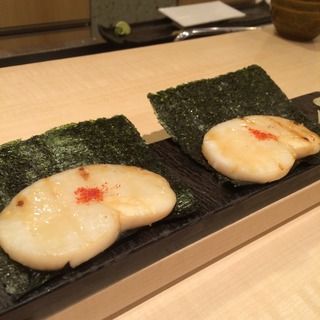 He makes wonderful savory dishes besides sushi, too.
The photos were less than half of what we ate. We ate so many savory dishes and more than 10 nigiri each! We also drank 6 kinds of sake.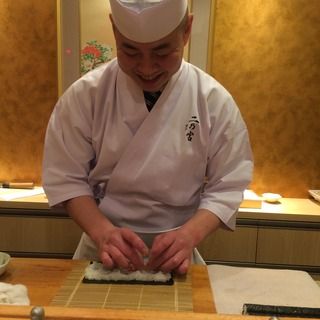 We even took home cut rolls to snack later.
Very fun sister night.