Donabe Tai-meshi (rice cooked with sea bream head)
(March 16)
I had some shopping in Ginza today, so I stopped by at Akomeya Tokyo for lunch.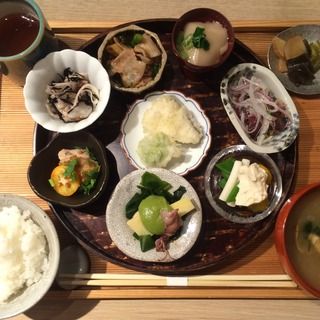 This is my regular lunch spot. Their daily lunch set including donabe rice is always wonderful.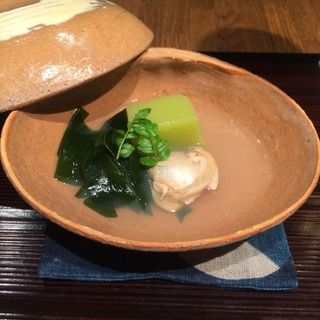 For dinner, I met my girlfriends, Fuku-chan and Fujie-chan. We went to the same high school and university together. Fujie-chan picked a nice Japanese restaurant in Ebisu. It's called Igarashi. The dinner course started with seasonal hamaguri clam, wakame, and hisui-mame tofu in a broth.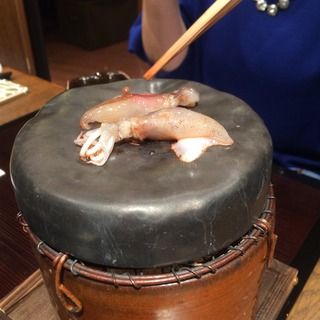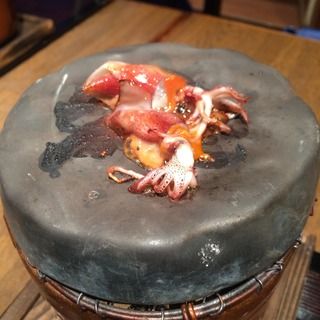 Marinated fresh hotaru-ika (firefly squid) was served with individual stone skillet. Sizzling hotaru-ika was so aromatic and tasted sweet.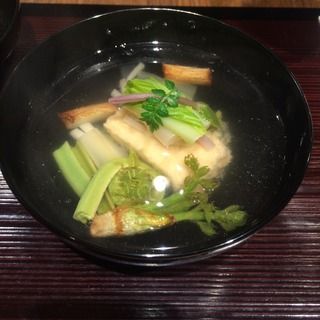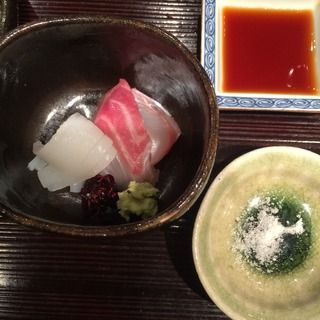 All the seasonal flavors.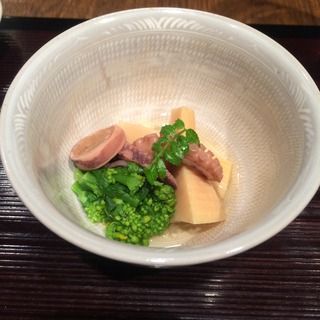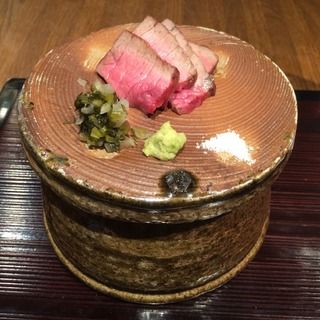 Duck was so tender.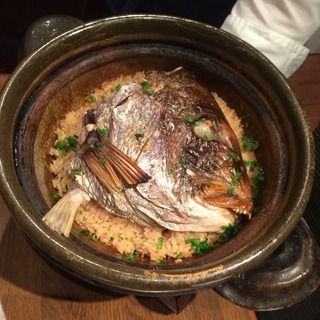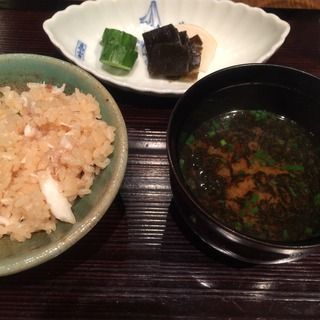 Rice course was tai-meshi! Large head of sea bream was broiled on the skin and cooked with the rice in a dashi broth in a donabe. It was beautifully cooked and so delicious. I got to eat the eye ball, too!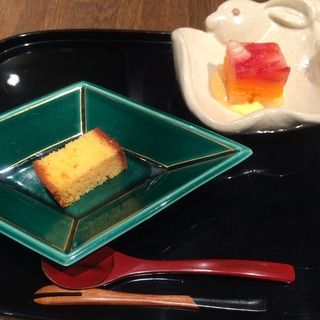 The owner/ chef Igarashi-san is very talented and he is also very humble. I enjoyed the dinner and the wonderful time with friends so much.
Happy donabe life.