Donabe beef rice
Luckily, I woke up feeling no jet lag in the morning.
It was a cold rainy day. I had a haircut in the afternoon and went to Nihonbashi for shopping. One of the shops I like to stop by in Nihonbashi is a unique Japanese tea shop,
Ocharaka
. It's run by a French teamster, Stephane-san. He makes beautiful flavor green teas and the shop has about 50 different kinds of flavor green teas all the time.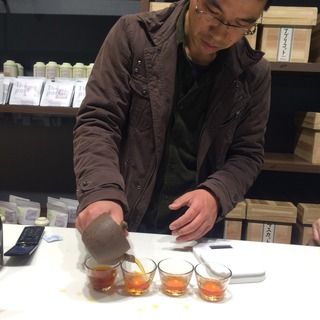 Today, there was also a tea grower, Miura-san, visiting from Shizuoka. He is a green tea grower and also makes black tea from beni-fuki tea leaves. His tea was fantastic.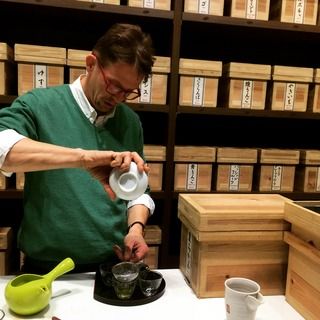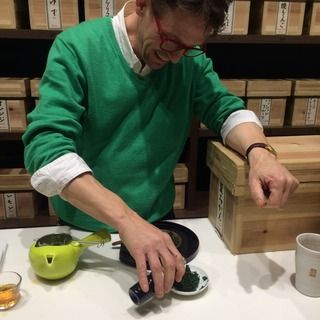 Then, Stephane-san, made cold brew gyokuro green tea. It was a great tasting, and I learned so much about different ways to enjoy tea from him. He drizzled soy sauce over the leftover leaves, and it turned into a tasty snack, which made me even crave for sake!
At night, I had dinner with a friend at
Jimbocho Den
. This is a famous Japanese restaurant by a charismatic chef, Zaiyu Hasegawa. It was my first time to dine there, but we have many mutual friends. As soon as I entered the restaurant, I saw my DONABE Cookbook in the bookshelf in the reception!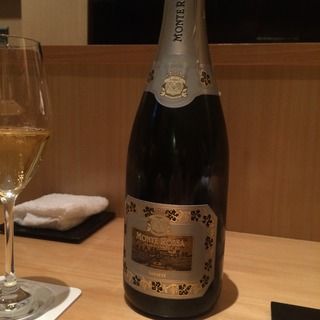 The dinner is full omakase with seasonal ingredients. The amuse was Saikyo miso marinated foie-gras, hoshigaki, and iburi-gakko (pickled smoked daikon) monaka (thin wafer made from mochi flour).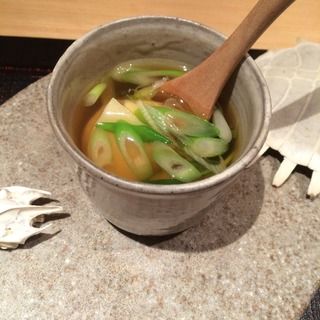 Soup was turtle dashi broth with bamboo shoot and spring onions.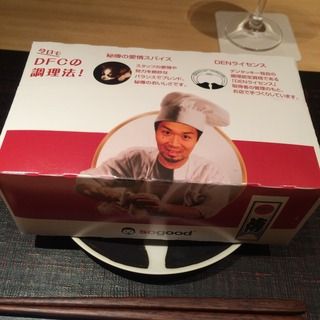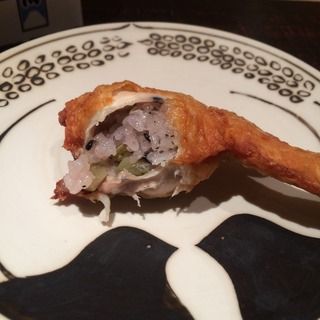 DEN's famous stuffed "fried chicken"!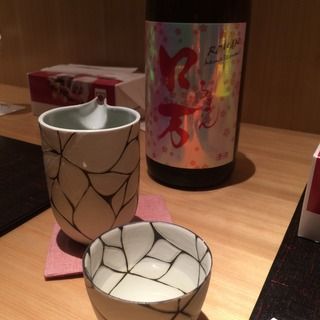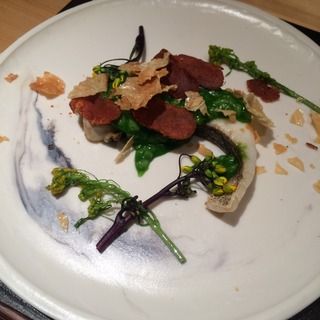 Every sake and food pairing was really fantastic, too. 5-day aged amadai sashimi, and aged and grilled fish (I forgot the name) with roasted bottarga, etc.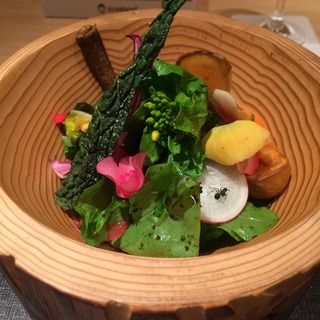 The special salad included a couple dozen different vegetables with kombu dust and an ant!
Donabe rice time. Zaiyu-san made two different kinds of donabe rice. Gindara rice and beef rice.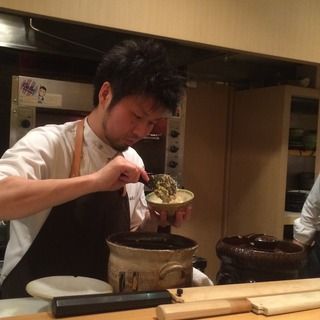 Gindara (black cod) rice was so elegant.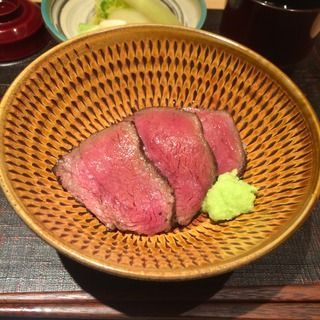 Beef was slow cooked in dashi-based broth for a few hours, and it was rested in the same broth for a week. Then, it was cooked with the rice in a donabe. The beef was perfectly tender and melted in my mouth. I had to request another bowl of it!
Dessert was so creative, too. What a amazing night it was. Zaiyu-san is not only an exceptionally talented Japanese chef, but he is also not afraid of trying new (often non-Japanese) ideas into his cooking. It was such a memorable dinner. And, of course, his donabe rice dishes were extraordinary.
Happy donabe life.