Chef Watanabe's custom designed donabe for rice
(March 20)
I met Akiko and Nishimura-kun in Minami Senju in late afternoon.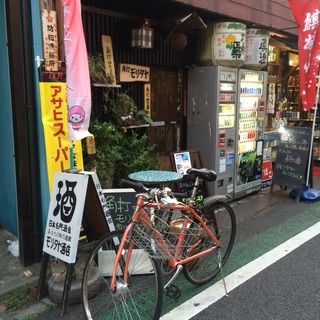 They took me to a local sake shop in this old downtown area. Next to the sake shop is a "kaku-uchi" which is a drinking lounge attached to sake shop. It also functions as an izakaya, so they serve small dishes.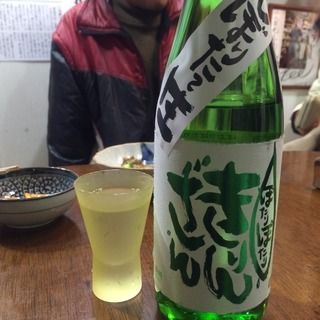 As soon as we entered the kaku-uchi, I was shocked to see how tiny the space was! It was completely packed with just about 6 people (including those standing), then we managed to squeeze in. There was only one small table inside and people were happily drinking. How fun the ambience was!
They were all locals and having fun. They were so friendly that we started chatting with them. The menu in this tiny kaku-uchi is actually quite extensive including horse medley and seasonal hotaru-ika (firefly squid), etc. I got to try their "Niku-man Oden" for the first time. This is considered as a "micro regional" food, only found in Minami-Senju district in Tokyo. niku-man they make in this town is not a meat filled steam bun, but it's a patty of white fish meat and panko (breadcrumbs) which were deep-fried. Then, it was simmered in dashi broth. How interesting!
After some sake, Akiko and took a subway to Hiroo. We had a dinner reservation at Hiroo Ichie, which is a small Japanese restaurant by Chef Watanabe. He takes only 3 parties a night and handles everything in the kitchen by himself. His wife is in front of the house. We got to sit at the counter to watch all his actions in the kitchen.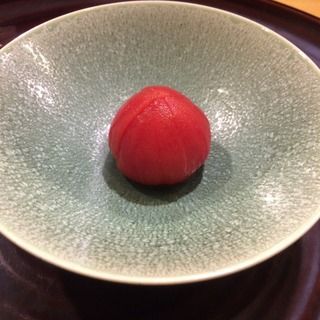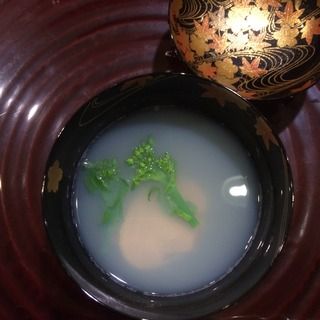 Dinner was so seasonal and elegant.
I loved every bite.
Grilled fish over charcoal was fantastic.
He uses custom-designed donabe for his rice. It was kuchiko (very rare sea cucumber ovary) and usui-mame pea rice. Fantastic.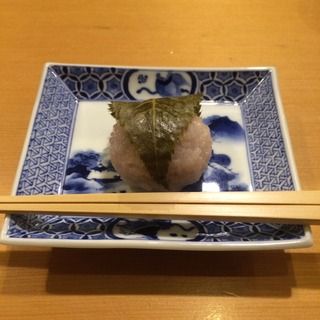 Dessert was domyoji (coarse moch, filled with azuki paste, and wrapped in salt-marinated cherry blossom leaf).
Wonderful dinner!