Left bottom photo by Nagatani-en
(March 17)
On a sunny day in Tokyo, I had a pleasure hosting two donabe cooking class events at Nagatani-en's iga-mono shop in Ebisu.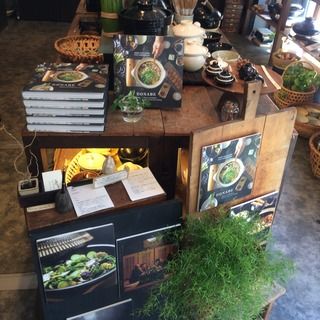 Both classes were sold out immediately after the announcement. For 12 seatings each class, Isako said more than twice the number of people applied!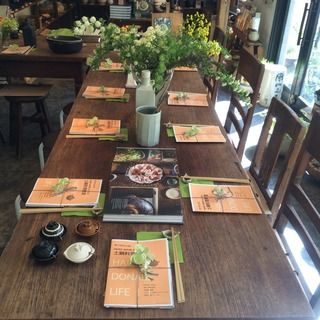 Isako, Akiyo, and staff of iga-mono helped setting up the classes.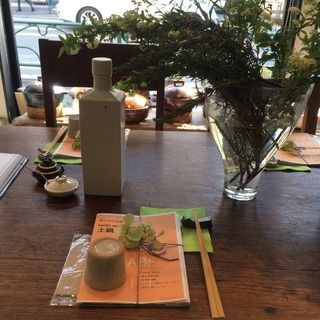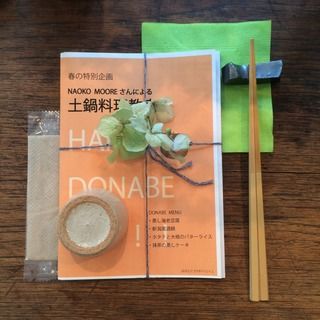 Recipe packet was beautifully designed.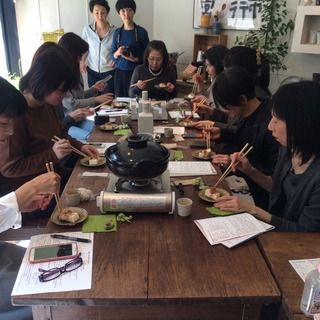 I demonstrated 4 different dishes (all made in donabe) from my DONABE Cookbook.
Steamed shrimp on tofu with sizzling sauce.
Niigata-style sake-rich hot pot.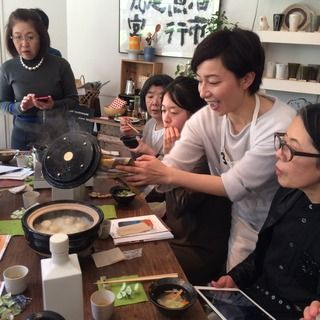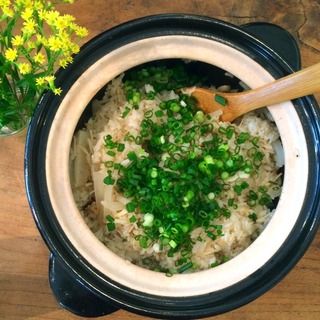 Butter scallop and daikon rice.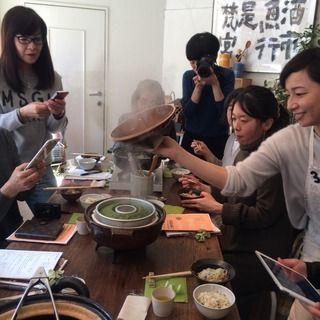 Matcha steam cake.
So much fun.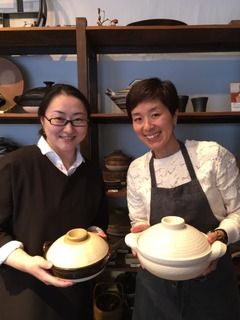 My friend from high school, Yoshiko, also came to the event. So happy she came! She also took some of the photos (rectangular size ones) above. Thank you, Yoshiko!
Happy donabe life.