Oyako-don with extra fresh yolk
As always, I ate so much good food during my stay back in Japan.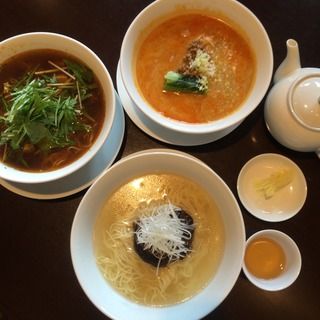 Xiao-long-bao and Taiwanese noodles in Ebisu.
Spring mushroom soba and "sansai" (spring mountain vegetables) tempura at an old soba house in Ueno. They've been making soba since 1893.
Oyako-don made from all-star ingredients, including Tsukuba jidori chicken, and "Ryu" egg from Kyushu.
Aji Hitsumabushi - mackerel in barley miso, topped on rice and served with dashi broth on the side. Came with "banzai" small bites.
Aosa seaweed and fresh ao-nori seaweed soba.
So good.