250-year-old Nerello Mascalese vine
October 24 (Thurs)
In the afternoon, we visited
I Vigneri
, which is a "Winegrowers Guild" of Etna and was established by
Salvo Foti
. As a co-op winery, it's currently run by 6 local growers.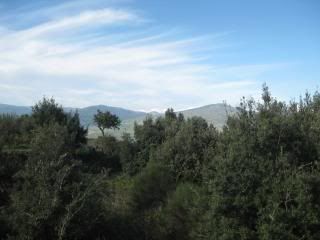 We drove up to their highest altitude vineyards first. The location is about 4,000 feet (1,300 m) above sea level. As we walked through woods, we arrived at their vineyards.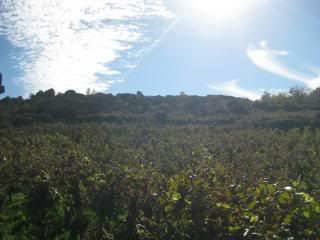 This is a very old vineyard and planted with various different grape varieties almost randomely. There are mostly Carricante and Grenache, and just 2 vines of Nerello Mascalese. This is the highest altitude vineyard site in Etna, so it has longer growing season of grapes than other vineyards. Grapes on the vines are already ripening nicely and tasted really sweet as I picked some of them.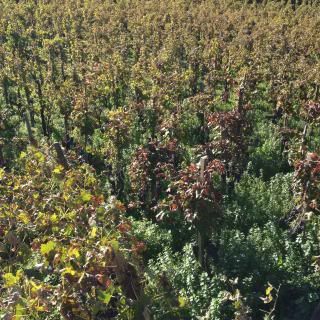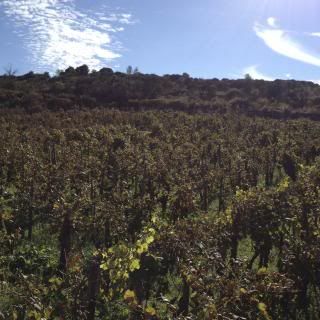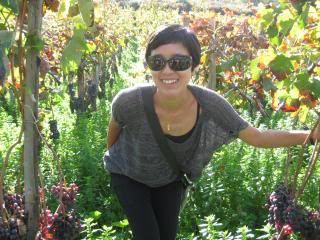 Vines are planted in the very natural environment, so between the vines were were like bushes!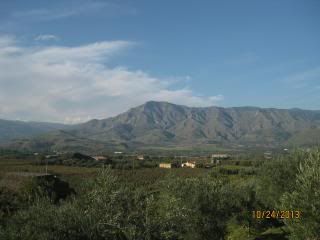 We drove down to their cantina, and walked around the vineyard right by it also. The vines there were extremely old and high density. Some vines are 250 years old! I've never seen such thick vines before.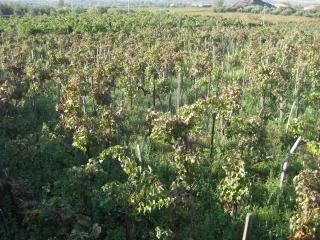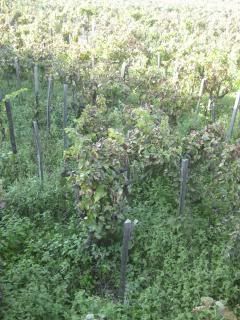 Also, they do very natural style farming in high density, just like the higher altitude vineyard we just went. So, there were a lot of weeds growing all over, too.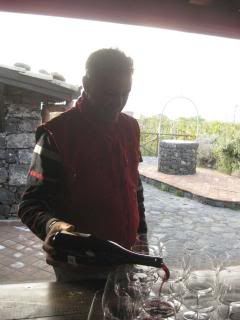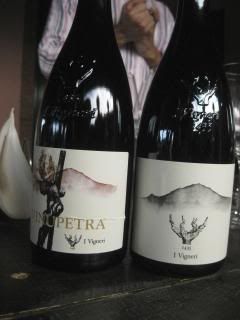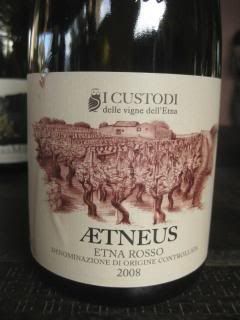 We tasted the following wines.
2012 Nerello Mascalese…grapes were crushed by foot like the ancient way.
2006 Nerello Mascalese "Vinupetra"
2008 Nerello Mascalese "Aetneus"…including 250-year-old vines. 2011 Carricante