October 28 (Mon)
Later in the afternoon, I went to check out KaDeWe, which is a famous high-end department store in Berlin.
I skipped fashion floors and went straight to the top floor to see what it's like. It's a huge cafeteria with the buffet station. Very impressing.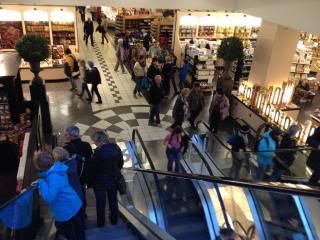 Then, I went one floor down, which is a gourmet grocery with eateries. I've never seen this huge grocery floor before! Not in London, Paris, or even in Tokyo.
Spices, bread, chocolate, dessert, cheese, vegetables, fish, meat, charcuterie, etc. etc., you name it and they have it. For cheese and charcuterie, they have huge, really huge selection which are divided into different countries of origin.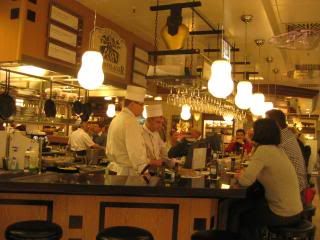 Eateries and bars have different themes and looked so cool also.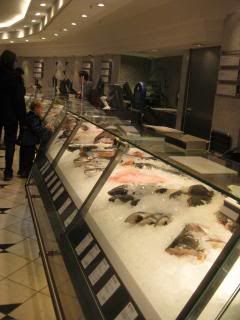 I probably spend a couple of hours just browsing around. I was so amazed by the selection and volume of all the items they had.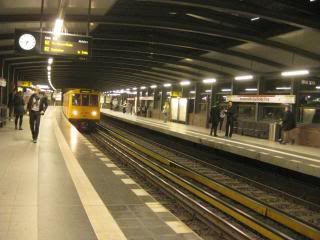 For my final dinner in Berlin in this trip, I met Emi again and she took me to a really cute cafe restaurant called, Cafe Bilder Buch.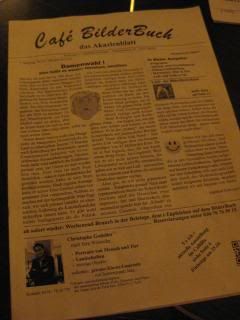 As you walked through the front cafe area, there is a large cafe dining room in the back. There were various designs of tables and chairs plus furniture. The room had such a nice ambience. The menu was like a small news booklet and they offers different kinds of mostly simple dishes.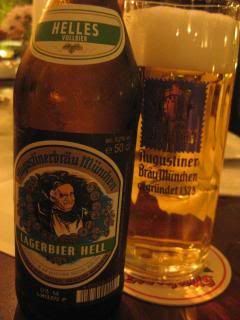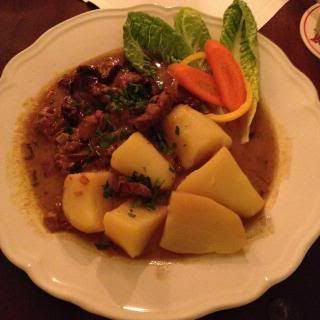 We had a toast with Munich beer. But, they don't have any German wine, so I ordered Austrian Riesling and Zweigelt later. I had stewed pork filet in herb coconut sauce.
I enjoyed the cafe-style dinner in Berlin.