BIO Curry-wurst
October 28 (Mon)
I met another friend who lives in Berlin for lunch today.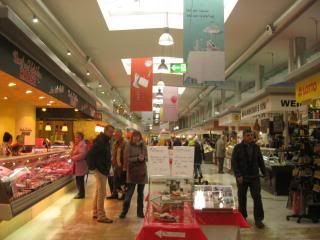 We met at Gneisenaustra Station of metro line. Just a short walk from there, there was a popular markthalle (indoor market).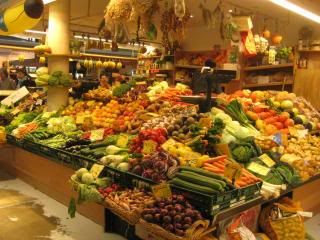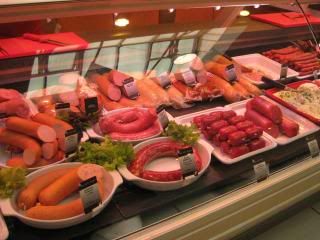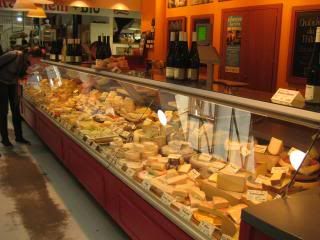 In this market, there are many gourmet vendors who focus on artisan and organic items. I just loved checking out each vendor and see all the mostly local products they sell. It smelled so good inside of the market, too.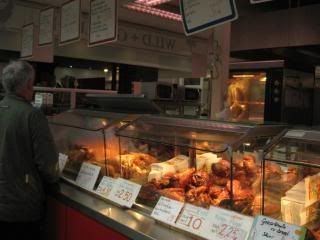 The food court was very interesting, too. We decided to eat at an organic cafe which she recommended.
I got a plate of salad with feta cheese, curry-wurst, fries, and a glass of Riesling. It was a happy German moment, I had. The sausage was so nicely done, and I loved it very much.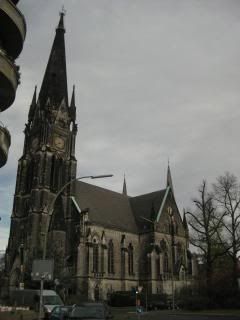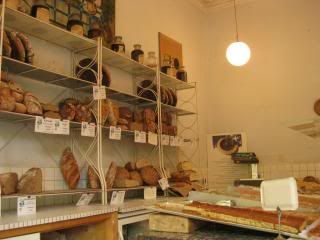 We left the marked and she took me to a bakery, which she says makes the best bread! They have a nice wood-fire oven right by the entrance.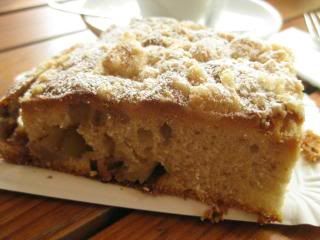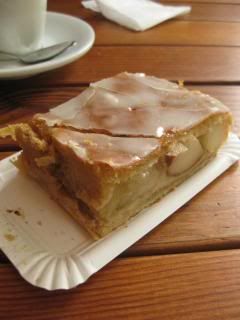 We took a coffee break there. I had a German style apple cake, and my friend had a pear cake. Both were really good! I also picked up a whole boule to take home.
I love Berlin's bakery and cafe scenes.