Iga's local wild boar hot pot donabe dinner at Nagatani-en
November 5 (Tue)
We left Tokyo in the morning and took Shinkansen (bullet train) to Nagoya. From Nagoya, we took an express bus to Iga.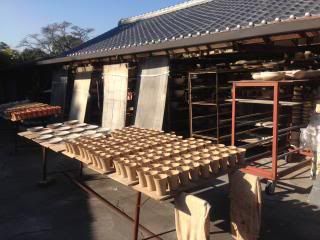 In the afternoon, we were already at Nagatani-en (the producer of
donabe
, established in 1832), in the heart of Iga valley, surrounded by mountains! I've been back to Iga so many times (the last time was June) that now going to Nagatani-en to me like coming back to my second home.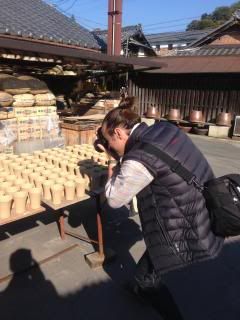 As soon as we got there, we started shooting. Today, the shooting took place mostly inside of the atelier where the artisans work on the wheels. I loved watching Eric in action! His photographer spirit was on fire.
We also drove to neighbor areas to shoot photos of the nature.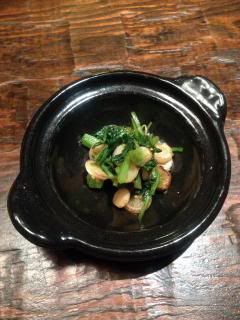 In the evening, at Omoya (200+ year-old house, where past generations of Nagatani-family all grew up in), Nagatani-family welcomed us with family-style donabe dinner.
The main course was local wild boar hot pot! The wild boar was caught on the same day by their hunter friend.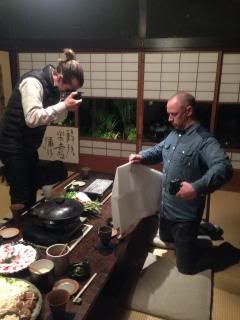 The dinner was fantastic with all the local ingredients. We had a great first night with the family in this trip. And, yes, Eric took photos of the dishes for the book!
Happy donabe life.