Viennese Apple Strudel in Berlin
October 27 (Sun)
It was another pleasant day in Berlin.
I met Emi and she took me around town today. Here's the former Eastern side of Berlin. You could tell from the look of some of the housing complex buildings' shapes.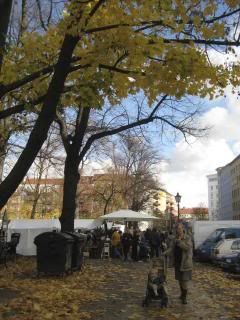 It was fun walking around and check out people and places.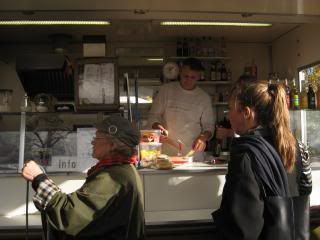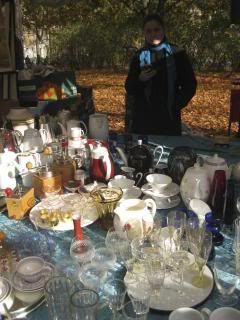 She took me to a Sunday flea market. There were all different kinds of things including a lot of nice antique items including tableware, posters, clothes, etc. I picked up some cute antique photo and newspaper picture.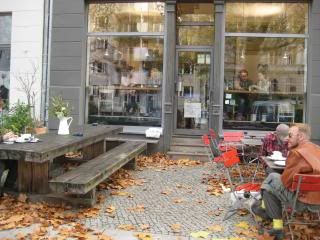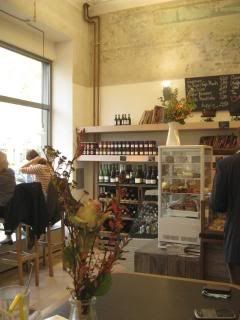 We walked again and stopped by at an Austrian cafe to take a break. She said their apple strudel is really good, so I ordered a sliced with a cup of cappuccino.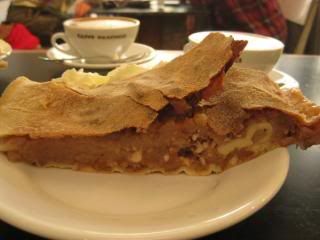 It was a huge slice of apple strudel! It was so big that the edge of the slice was hanging out of the plate. It was also one of the best apple strudels I've had. So delicious!
Each of us easily finished a huge slice, and we walked around again. She also took me to Neue Nationalgalarie museum.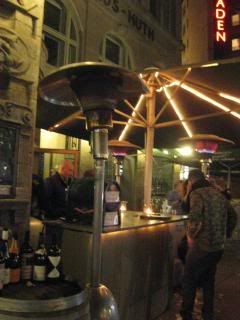 Dinner on the second night in Berlin was on my own. I walked to a popular wine bar/ restaurant,
Lutter & Wegner
, near Potzdamer Platz. It was becoming chilly in the evening, but they had a outdoor wine bar and tables and there were many people hanging out outside, too.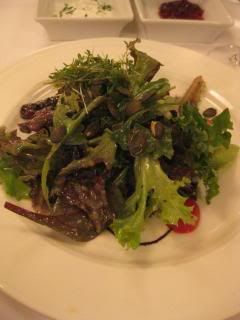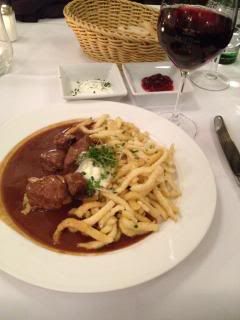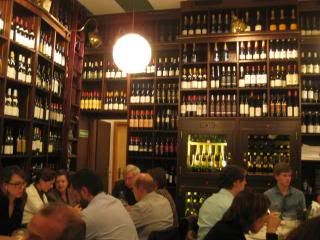 I started with a glass of Riesling Kabinett from Rheingau. It had the very nice sharp acidity with the elegant fruitiness. For the main course, I had veal goulash with a glass of Spatburgunder (German Pinot Noir). I had a nice cozy dinner.