Nerello Mascalese in fermentation
October 24 (Thurs)
Our last winery appoint in Etna was with
Girolamo Russo
.
Girolamo has been passed away and the winery is now run by his son, Giuseppe.
He first took us to their famous
San Lorenzo vineyard
. They own about 8 hectares of San Lorenzo. We walked through the vineyard and even across the railroad to get to their top vineyard site.
They haven't started harvesting the top site yet. So, there were a lot of really ripe grapes hanging there.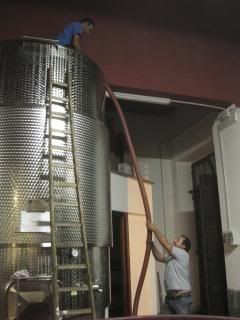 We went back to the cantina and saw crushing and pumping grapes which were harvested on the same day. The freshly pressed Nerello Mascalese was so sweet!
We also tasted the following wines.
2012 Nerina (Carricante 70% + etc.)
2011 'a Rina (Nerello Mascalese from different crus)
2011 Feudo
2011 Feudo di Mezzo
2011 San Lorenzo
After we went back to the hotel, we had elegant dinner at our hotel.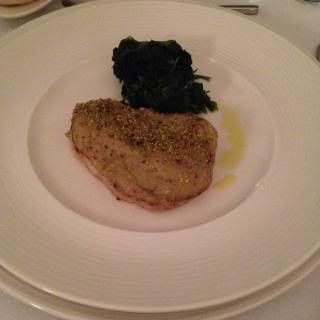 Macheroncini with pumpkin and ground chicken was really fantastic.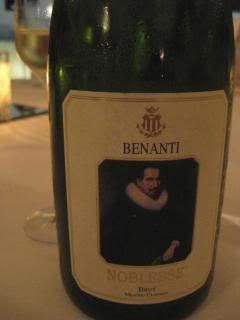 Wines were nice, too.
2011 I Vigneri, Carricante
2011 Fondo Filara, "Junculano Vivace", Frappato Rosato
2010 Antichi Vinai, "Petra Lava"
Benati, Neblessi, Spumante Brut (Carricante 100%)