October 26 (Sat)
The flight arrived in Berlin a little after 12. From Berlin Tegal Airport to central Berlin was less than half hour.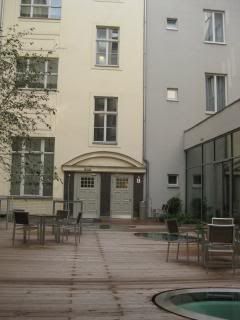 I checked in at a hotel near Potsdamer Platz. The hotel is a historic architecture, "
Siemenshaus
", which is turned into a stylish hotel.
Although it was already near the end of October, it was warm and pleasant in Berlin. I took a walk around the hotel and didn't even need a jacket.
There was a big appear-to-be protest march by Turkish people in the city.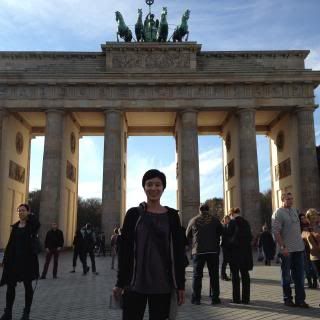 I enjoyed walking around the central part of Berlin. I saw Potsdamer Platz and Brandenburg Gate.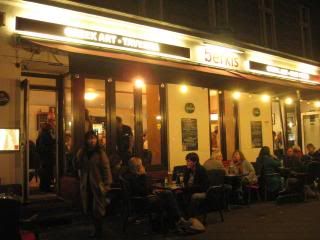 In the evening, I met a friend of mine for dinner. She is from Japan and has been living in Berlin for 4 years. She took me to a local Greek restaurant and pub. It was just a little after 7 pm, but the place was already packed. She said the place is really popular among locals. We waited for a little bit and got a table outside.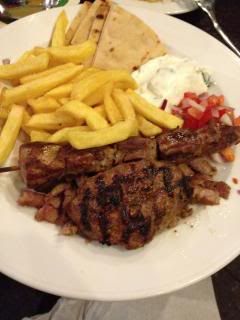 The food was really good. I had mixed grill plate for my main course. With German beer, I could totally enjoy the first night in Berlin!