Our last Saturday's donabe & Japanese cooking class was another unique theme...it was PICNIC BENTO. In the class, we made a variety of both donabe and non-donabe dishes, and we all packed our own (individual) bento box meal to enjoy.
I find art in Japanese bento ("boxed meal"), because it's like a multi-course meal in one small box or as if there are different stories in there. It also requires elaboration, planning, and of course, hard work. And, yes, it's also real fun to make bento, especially when you are making it for someone you love!
After the cooking demonstration in the kitchen, I set up a "onigiri" station and we made our own rice balls.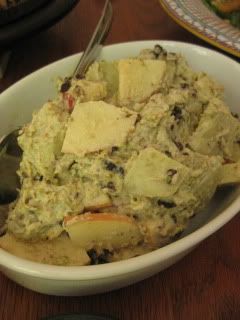 Then, we all decorated our own bento boxes with the bento-friendly dishes we made.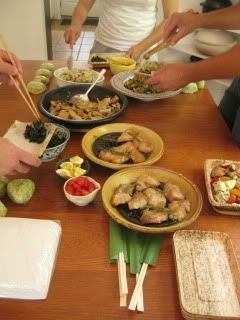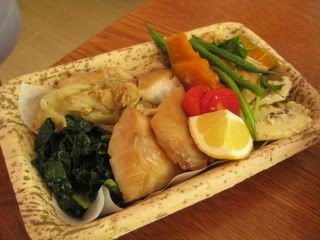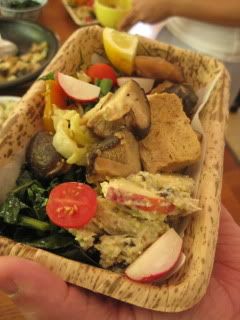 I started first as a demonstration. Everybody followed and made his/ her own version...I loved that every bento was decorated differently and showed his/ her own personality...very artistic!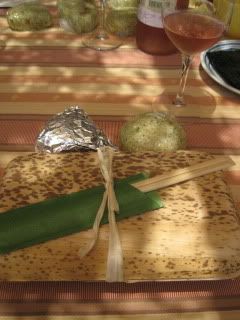 Once we finished packing and wrapping, we took our own bento boxes to our patio and had a picnic lunch together.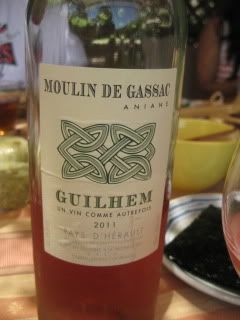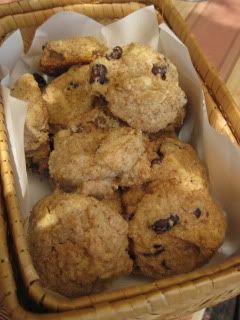 It was a perfect picnic weather and we had a fun time over our healthy homemade Japanese bento meal with rose wine. Our linch ended with my homemade "amanatto" (assorted sweet bean) and almond cookies.
Here's the menu:
Menu
Satsuma Sweet Potato & Fuji Apple in Creamy Miso, Endive & Pistachio Paste
Donabe-steamed Drunken Chicken and Vegetables Salad
~
Donabe Steam-roasted Cod, Rosemary "Yu-an" Flavor
Donabe Steam-fry Once-frozen Tofu & Shiitake Mushrooms in Miso Sauce
Yuzu-kosho Pesto "Onigiri" Donabe Rice Balls
Wine
2011 Moulin de Gassac, Guilhem Rosé, Pays d'Hérault (Languedoc, France)
Happy donabe life.