Urawa, where my family currently resides in, is an old town right outside of Tokyo and has nice local gourmet scene of its own.
Korean lunch…Sundubu and bulkogi were both excellent.
Soba lunch…at a soba place called,
Kokyu
. For soba, they make only traditional-style "ju-wari" soba (100% buckwheat soba) daily. I started with Soba Tofu, topped with sea urchin. Creamy, rich, and really nice flavor.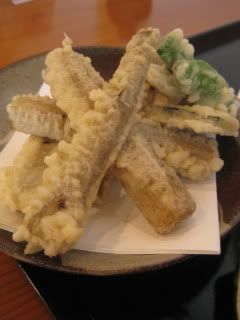 I had "Bukkake" soba, which is rather untraditional presentation, because soba is served with toppings and broth, all in one bowl. The toppings were sliced grilled abura-age (fried tofu pouch), wood-ear mushrooms, bonito flakes, sugar snap peas, and "onsen tamago" egg. The noodles were superb and the texture was delicate and perfect. My sister had hot duck soba, and mom had soba with gobo (burdock root) tempura.
In the evening, we had dinner at my favorite unagi (eel) restaurant in Urawa. It's called,
Kojima-ya
,
and the restaurant has been serving unagi as well as koi (carp) for 200 years!
Urawa is famous for unagi and the city even has its official unagi mascot character called, Unako-chan!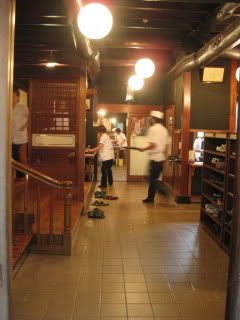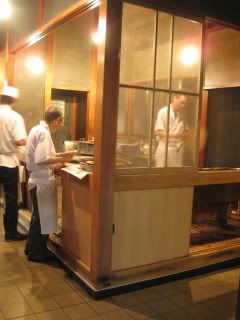 As soon as we got there, even before we came to the entrance, I could smell the aroma of the grilled unagi on binchotan charcoal. Once we entered, the aroma was even more pronounced and my excitement rose further. I always love watching those grill masters (with goggles!) working so seriously on perfecting each eel on the grill. That, to me, is a true art.
We started with tamago-yaki, which is a rustic style Japanese omelet. I ordered grilled eel liver for myself also. So lovely!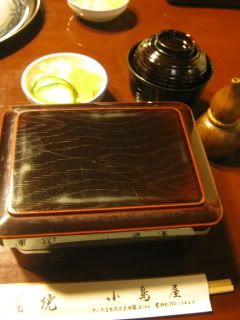 Each of us had Una-ju (grilled eel over rice in a lacquer bento box). My excitement was at its peak when I just opened the lid and smelled the freshly grilled premium domestic eel. This excitement never gets old. And, of course, the flavor was…I wish I could describe how amazing it was. This dish made me feel how lucky I was to be born as Japanese. By the way, Kojima-ya's una-ju is my sister's "death row meal" according to her. That would be indeed a luxury last supper.
Because the yield of unagi this year has dropped to very low, the unagi price has skyrocketed consequently and many unagi restaurants have been suffering the impact of it. At Kojima-ya, they had no choice but raising the menu prices, but they still serve top quality Japanese domestic unagi. Bravo.