I woke up early in the morning, because I was already hungry.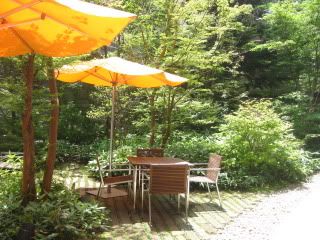 My appetite feels like getting bigger and bigger as I become older.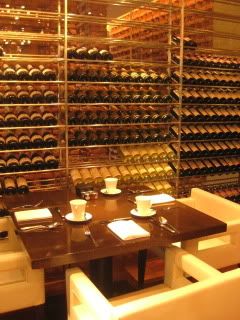 For breakfast, we got the table in the wine room. Walls of all the sides are filled with wine bottles in this room and it was such a nice feeling to be physically surrounded by nice wines in the morning. I only wanted to drink them all. I had another shiny & colorful vegetable dishes again. Very nice.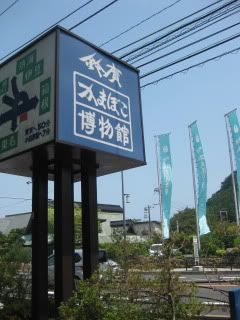 We took another onset bath after breakfast, and checked out the hotel in the afternoon. On our way back, we stopped by at a famous
kamaboko (traditional fish cake) company, Suzuhiro, in Odawara
. They have a big kamaboko museum there and also a shop. Their shop is really big and sell all different kinds of fish cakes as well as himono (semi-dried fish), marinated fish, and many different things.
I enjoyed Hakone Beer on the tap with premium kamaboko sampler at their Kamaboko Bar. We picked up many fish cakes to take home.
From Odawara, we made a detour and made another stop near Shonan city. We wanted to visit grandma (my mom's mother) at a senior home there. She turned 97 this year! We gave a surprise visit and grandma was really happy to see us. I was so glad she was doing well, even though she was much weaker than before.
After a couple of hours at the senior home, we hit the traffic all the way back home. So, we had to squash our plan to do a fish cake and himono dinner party at home. It was already getting late, so we stopped by at a family restaurant to take a quick supper break on the way. I actually enjoyed my wa-fu hamburg ("Japanese-style hamburger patty with grated daikon, shiso and soy-based sauce).
Next day, we got to try some of the fish cakes for dinner, with the shiny rice made with the
double-lid donabe rice cooker, "Kamado-san"
. Donabe rice was perfect with the fish dinner.
Happy donabe life.