My nephew had started his summer vacation from school already, so we had a trip to
Hakone
. We left home in the morning, and even after going through some heavy traffic in Tokyo, we arrived in Hakone in just a little over 2 hours.
We had a light lunch at an organic diner called,
Shunsai
, right across from Hakone Museum. Vegetable croquettes were very nice.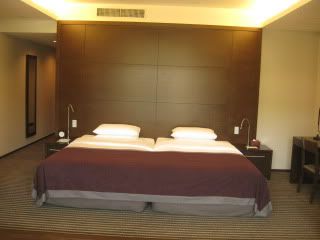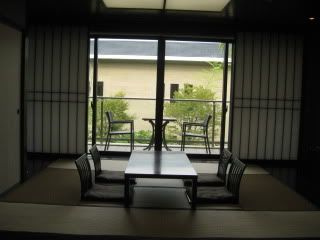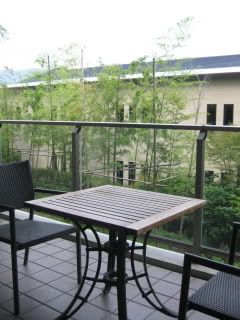 We checked in at our favorite hotel in Hakone. We love this resort very much because it's very relaxing and private with great food and service. This time we requested half Japanese (tatami) and hal Western room. It was very nice. As soon as we dropped off our things at the room, we headed to the hotel's onset and enjoyed the nice hot springs experiences.
And, of course, aperitif time at the lounge. I had three glasses!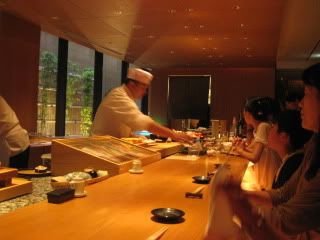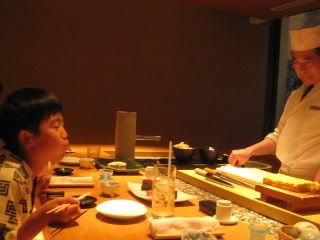 For dinner, just lie the last time, we had a reservation at the hotel's sushi restaurant. Wee took seats in front of the chef and had a exquisite meal.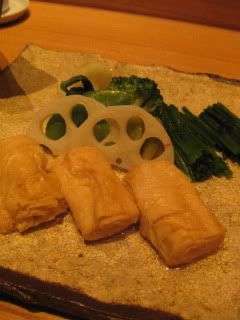 Sashimi plate...botan ebi (prawns), kanpachi, and hate fish. Yuba-rapped vegetables were very nice, too.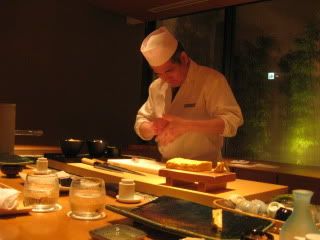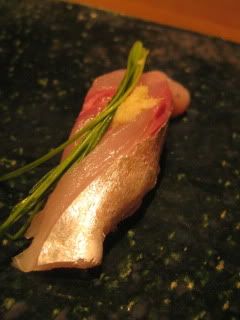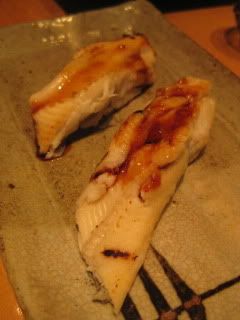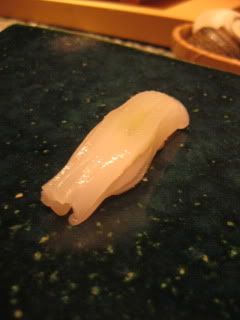 Hotate, kohada, tako, tako suction cups with plum sauce, aji, kinme-dai, anago, ika, aka-gai, ikura.
Lots of sake and lots of shochu. Did I eat and drink too much? 3-year aged Imomuku (yam shochu from Kagoshima), and Ugonotsuki Ginjo (from Kure, Hiroshima) were especially nice.