Last Sunday was our first concerts at Hollywood Bowl this summer. So, I made family-style bento picnic with my lovely donabe pots.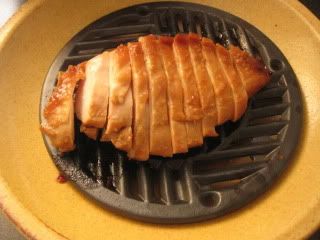 Miso-marinated Jidori chicken breast was quickly steam-roasted in my
microwavable donabe steam-roaster, "Tochinsai"
. In only 3 minutes, super juicy chicken was ready. I served it on top of a vegetable salad.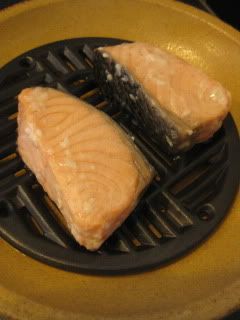 Also, with
Tochinsai
, I made shio-koji marinated Scottish Salmon, and served on a bed of sautéed sliced brussels sprouts. The cooking time was also only 3 minutes, and the salmon tasted so pure and perfect.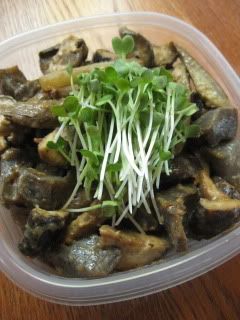 With the
tagine-style donabe, "Fukkura-san"
, I made earthy steam-fry gobo (burdock root) and konnyaku (devil's tongue yam jelly) in miso-honey sauce. Gobo came out so tender and tasty.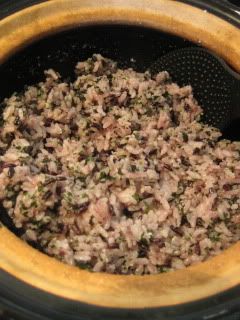 And, of course, we can't do picnic without donabe onigiri (rice balls)! This time, I cooked brown and black rice together in my
double-lid donabe rice cooker, "Kamado-san"
, and mixed with roasted green tea leaves, ume kombu-cha (plum kelp tea) powder, and some leftover Parmigiano Reggiano.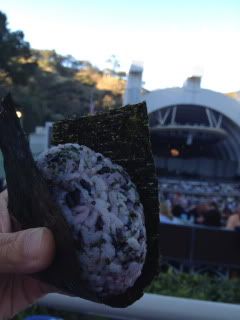 Happy donabe picnic moment.
It was a country concert and the headliner was Glen Campbell. I didn't know much about him (especially since I don't normally get to listen to country music much), but it was a real fun show and we enjoyed it very much.
Happy donabe life.