We slept like babies and woke up hungry...even though we had such a big sushi dinner the previous night.
I was so looking forward to the breakfast, because their breakfast buffet has a lot of local vegetables in the menu. Their bread and pastries are really nice, too. My sister had a Japanese breakfast set.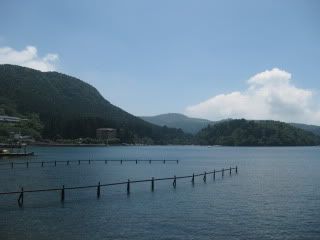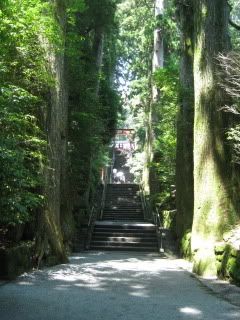 During the day, we had many activities. after paying a visit to Hakone Shrine, we did a swam pedal boat. It was a good exercise for me, because I kept pedaling non-stop for 30 minutes! We also visited Hakone "Sekisho" checkpoint, which is a historic site from Edo Period.
After coming back to the hotel, we had nice relaxation both in the room, onset, and lounge...many more glasses of Champagne.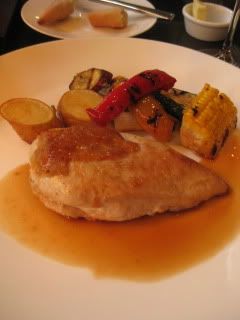 Dinner was a Western-style tonight. Wataru's cheeseburger was one of the best I'd ever tasted. And, wow...
Kujo Negi Genovese pasta
was a very nice and inspiring dish. The sauce is made Genovese (pesto) style by blending kujo negi (regional leek/ green onion from Kyoto), pine nuts, olive oil, etc. My
Gotenba Jidori Chicken
was excellent, too. Fantastic night.