I slept through the first night back in Japan, so I had no jetlag the next day. My mon, sister and I went shopping in Shinjuku in the afternoon and bought a lot of things!
In the evening, we had a reservation at a tiny "kappo" restaurant called, Yotsuya Fuku, in Yotsuya district. It's hidden in a small alley, and you go down the stairs of a building to get to the entrance.
This restaurant is run buy a husband & wife team. The husband is a young but experienced chef and also a sommelier. The wife runs the floor and she's a sake and shochu master.
We had a great dinner with all the premium seasonal ingredients.
And, we drank so much!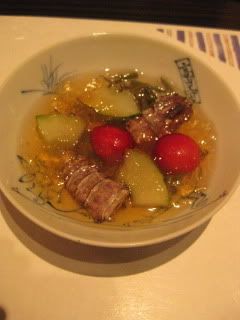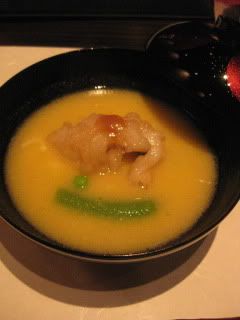 First appetizer course…kinji-so green from Kanazawa was a real treat. Soup was corn "surinagashi"…real pure taste.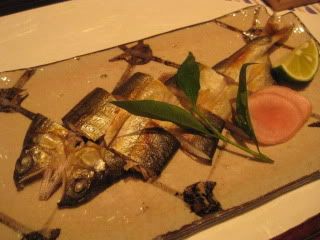 Amazing sashimi. Grilled ayu.
Braised octopus and togan squash. The meat course was "Fuku" katsu (pork was braised for hours, then fried to perfection. It was super chopstick-tender and juicy.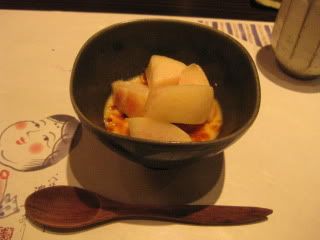 Chef's hand-made soba. Dessert was peach crème brulee.
And lots of drinks.
Great food, great ambience, and great hospitality. We had a wonderful time.