It was the evening which I was most excited about in this trip.
On 7/20 (Fri), I was invited to give a Donabe Cooking and Wine Tasting Class at iga-mono shop in Ebisu, Tokyo.
It had been about 3 months since I visited iga-mono shop last time and met Isako-san and her tem there.
Every time I come here, I feel like a kid in a candy store. All the donabe and other pottery items in the store are made by
Nagatani-en
, which is a producer of authentic Iga-yaki pottery. There were some new release items, which looked so gorgeous. Hope we can start importing some of the new items in
our shop
, soon.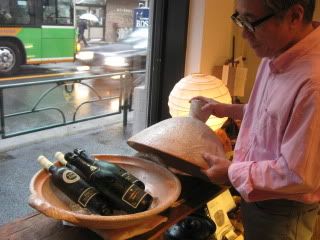 For this event, staff of iga-mono worked so hard to do all the preparations. They set up everything so precisely and beautifully.
The class featured different donabe dishes which have been popular in my donabe cooking classes in LA. I also served different kinds of wines to pair with the donabe dishes.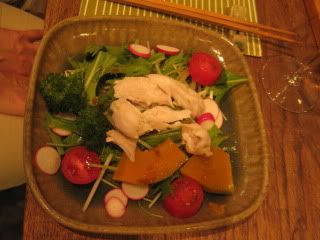 Everything went very smoothly. We cooked donabe dishes one by one and tasted wines along with these dishes. The atmosphere was very warm and the class guests were having fun relaxing time.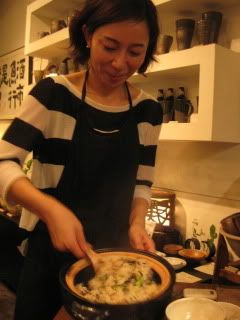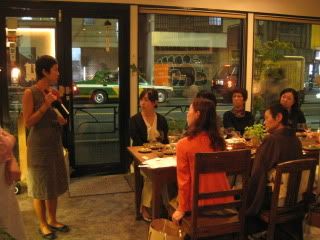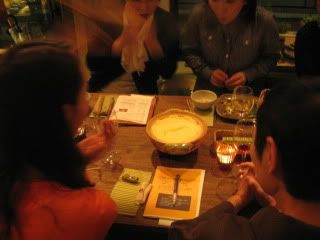 I had a blast! I enjoyed the interaction with the guests and talking about donabe dishes and wine.
The wines I poured the evening were all natural wines. Three wines from Domaine de L'Arjolle from Languedoc (France), and 2008 Quivira Vineyards, Elusive (Dry Creek Valley). All wines showed very well.
Here's the menu of the donabe dishes we made the evening:
Steam-fry potato with creamy yuzu-kosho dip
Steam-chicken salad
Smoked BBQ eel with cucumber and myoga (ginger bud)
Hijiki & edamame rice
Cheese soufflé
After the successful class, we went out for dinner in the neighbor restaurant which specializes in organic wines. I was quite impressed by 2010 Domaine de la Garance, Kaze, Pinot Noir. It's a unique winery from Languedoc by Pierre Quinonero. The wine had a very charming cherry/ candy nuance with the elegant Pinot smoothness. We had another great time!
I want to thank Isako-san and Nagatani-en/ iga-mono staff who made it happen and gave all the help for my first donabe & wine tasting class back in Japan! THANK YOU SO MUCH.
Happy donabe life.