We were back in East Village for dinner. We got together with another friend of mine and two of his colleagues. My friend picked a brand-new Japanese place,
Wasan
, where they serve Japanese cuisine with market "New York" ingredients. Two executive chefs have many years of experiences in fine dining both in Japan and New York. They also have a in-house Japanese sommelier.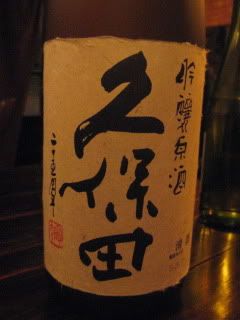 Our sommelier's pick…we had Kubota Junmai Genshu. Super pure.
We had the prix-fixe menu.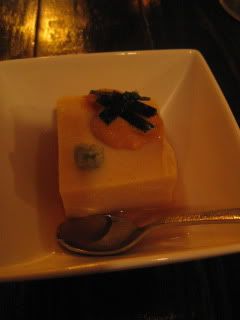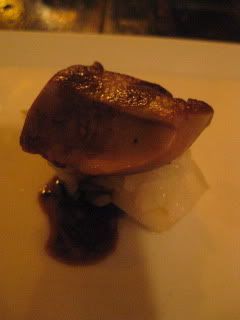 Sea urchin tofu (amuse-bouche).
My first course was sashimi plate. I also tasted Foie-gras sushi, which my friend ordered.
The next course was Steam-fried chicken on an individual ceramic pot (kind of like stemless donabe!).
Uni-don (sea urchin over rice) and miso soup.
Some of us had the beef harami and vegetables. They were cooked on a hot stone plate at the table. How fun!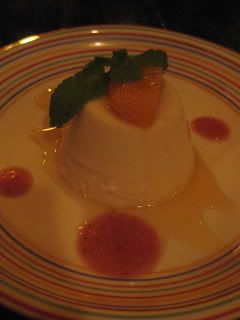 Dessert was Tofu flan.
Especially since the restaurant was so brand new, I thought they have some room for improvement here and there, but overall, both the food and service was good and I enjoyed dining here. I had such a wonderful time with the wonderful friends!