We woke up early and drove all the way to Hana on Day 2. We wanted to stop by at Paia Fish Market for brunch, but we got to Paia area too early and the place wasn't open yet.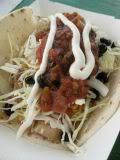 So we kept going and headed to next town, Haiku, as we were starving. Hana Hou Cafe (they serve traditional Hawaiian) was not open, either! In the same Haiku Market Place, there was a taco vendor shack, so we decided to give a try. Hm...my fish taco ($4!) was pretty mysterious.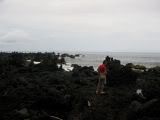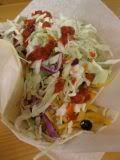 On the way to Hana, we stopped by some areas to take pictures. Everywhere we went was just so beautiful. I got hungry again, so we stopped by at another taco vendor. It's not that I wanted taco so much, but there were fewer options of eateries as we got closer to Hana. I had their Kalua Pig Taco. It was very meaty and messy. There are so many taco joints/ trucks in Maui, but I think LA has much higher standard in terms of quality of tacos and the price is much cheaper in LA, too.
The trip to Hana was a real fun, anyway.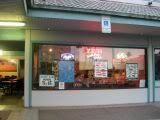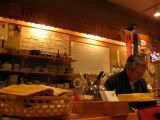 We had sushi again for dinner. This time, we checked out
Koiso Sushi Bar (2395 S. Kihei Rd., Ste 113, Kihei)
. Luckily, we got the last two seats at the sushi bar in this tiny restaurant, and later the place was packed! I really enjoyed the very local feeling at this place. All the customers besides us seemed to be the regulars. The chef was very friendly, too.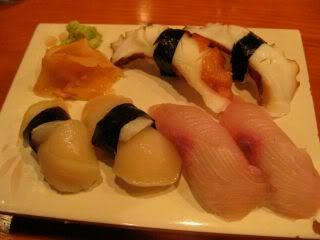 We ate so much again. Everything was so fresh and wonderful. I ended my meal with Maguro Natto Temaki (tuna and fermented soy bean hand roll). It was fantastic.