It was already the last day of this trip and our flight to LA was going to depart in the afternoon.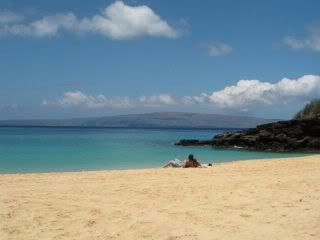 We had such a great time in this stay. Every morning, I enjoyed waking up to the sound of the ocean. I will miss the gorgeous ocean-front room at Wailea Beach Marriott Resort! I will also miss all the beaches until next time.
On the way to the airport, we stopped by at
Restaurant Matsu (161 Alamaha St., Kahului)
for brunch. It's a very old-school Japanese diner near the airport. I just loved the nostalgic ambience there.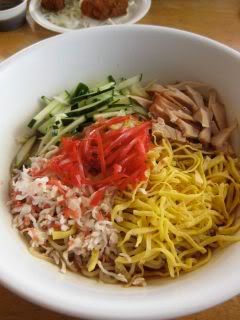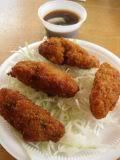 I had
Hiyashi Chuka
(Chinese-style cold noodle). It was so rustic and just yummy. The dish totally hit my spot. Jason's
Katsu Curry Don
(pork cutlet curry over rice) was really rustic-style, too. We also had
Fried Oysters
. Everything was great!! We bought Osekihan (red rice) to take home, too.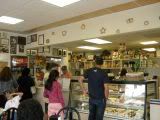 Before getting to the airport, we made one more stop at
Stillwell's Bakery & Cafe (1740 Kaahumanu Ave., Wailuku)
to pick-up their famous
Cream Horn
.
My "griding" didn't stop even after the plane took off. I had another lunch and lots of Mai Tai! In fact, United Airlines make very good (and strong!) Mai Tai.
We got back to LAX and drove back to Echo Park. It was almost 10pm and we were hungry again. So we made a stop at our local
Two Boots Pizza (1818 Sunset Blvd., Echo Park)
for a night snack. I had
Tony Clifton
(wild mushrooms, sweet red pepper pesto, onions, & mozzarella), and
Night Tripper
(sun-dried tomatoes, roasted garlic & jalapeno pesto on a white pie with a whole wheat crust). I love their pizza and I'm so glad they are in Echo Park!