Day 5 in Maui was another gorgeous day. Before going up to Haleakala Mountain, we stopped by at
Home Maid Cafe (1280 Kihei Rd., Kihei)
for breakfast.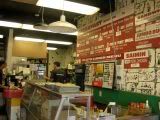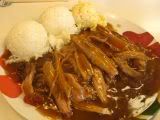 This is another popular local spot for breakfast and plate lunch. I had their Chicken Saimin (with extra vegetables). I tasted more like the instand ramen than saimin. Jason had the roasted pork plate lunch. He didn't expect the meat would be covered with the thick gravy. Ha!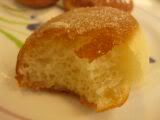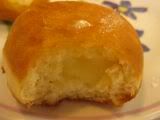 They make two kinds of Malasadas (plain and cream-filled) to order. They were piping hot and really spongy. I really liked them!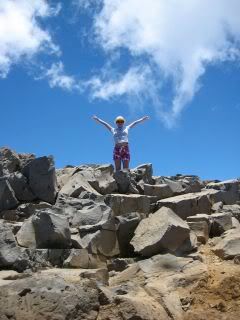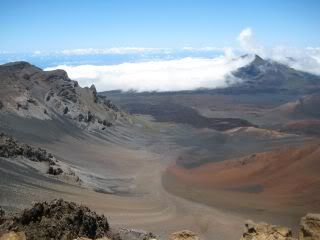 After breakfast, we drove all the way up to the summit of
Haleakala Mountain
. It was my second time to come up there (I camped overnight in the mountain last time) and I was still speechless to see the magnificent view. Because the sky was so clear, we could even see Big Island from there.
We came back to Wailea in the afternoon. After more beach activities, we went to
Sansei Seafood (1881 South Kihei Road #KT-116Kihei)
for dinner. Sansei is a very successful fusion sushi/ Japanese chain in Hawaii. I thought we should try there at least once just to see what all the hype is about.
We got there a little after 6pm and there was a 30 minute wait on Monday night! The restaurant was so busy and packed. Luckily, we got the seats at the sushi bar.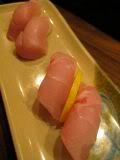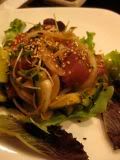 Their menu is huge and there are so many crazy creative rolls as well as cooked dishes. I looked around and most people seemed to be enjoying all those very fusion dishes. But, they do serve more traditional kind of dishes, too. We had nigiri sushi of
local moi, onaga, etc.,
and they were excellent.
Their poke was made with the local ahi and Maui onions
, and it was very nice, too.
Since we were there, I felt we had to try some of their creative things. We ordered their most popular
Pank Crusted Ahi Sashimi Sushi Roll
, first. I saw almost every table had this dish. It's ahi and arugula, wrapped with panko batter and deep-fried. I thought the ahi was so tasty and I would actually prefer just on its own with wasabi shoyu. I'm so old school. I wasn't sure why this dish is called "sushi roll", since there is no rice in the dish.
We also tried
"69" Roll
, which is a popular local roll. It's California roll, topped with BBQ eel. It's a dynamic looking roll with a dynamic flavor.
We had a great time!