We cooked the grass-fed bison steaks (from the farmers' market) on our Santa Maria BBQ Grill tonight.
These beautifiul slabs of bison meat were simply seasoned with salt and pepper and rested in the fridge for overnight. I grilled them over medium+ heat for 3-4 minutes each side.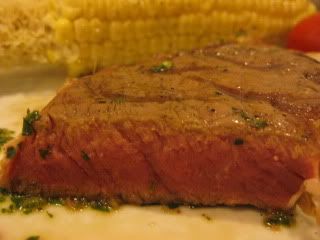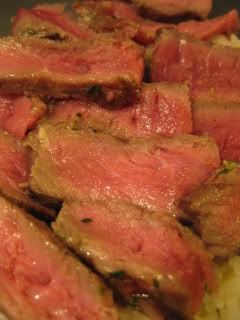 The meat was the perfect medium-rare! It was so delicious and wonderfully clean/pure. Another thing I love about bioson meat is that it has the good "bite" to it, but it's never chewy. The more I bite the meat, the juicier flavor fills my mouth. With my homemade Chimichurri sauce, the meat was an absolute delight.
All the vegetables were grilled over the charcoal, too. And, of course, we had the perfectly cooked brown rice with Kamado-san (double-lid donabe rice cooker).