Real fun and trip to Italy this year was already coming to an end. I spent a night back in Roma, then took Turkish Airline to return to LA. From Rome, I flew to Istanbul, then from Istanbul, it was a direct flight all the way to LA.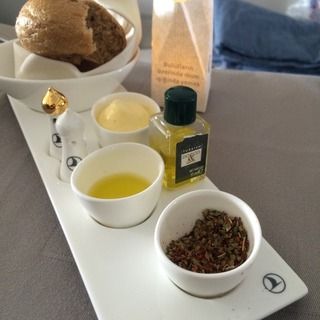 I chose this rout going back to LA, because I heard great things about this airline. And, I was right! The lunch service has started. I had a glass of Gosset Champagne for aperitif and there was a medley of finger foods.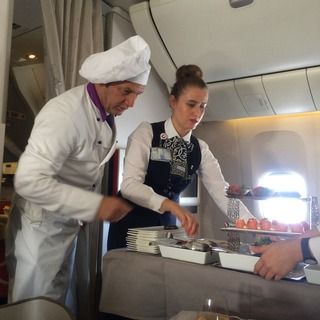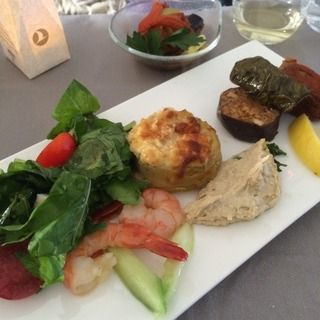 They have a chef on board. Appetizer was a wide array of Turkish meze (mini courses) to choose from. Everything looked so good that I ended up selecting so many of them.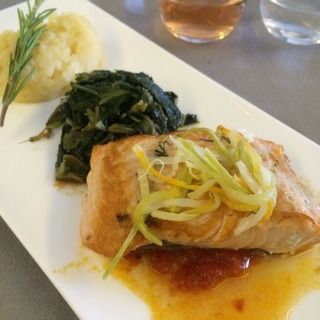 After the meze was lentil soup, then for the main course, I had a grilled salmon with sunchoke plate.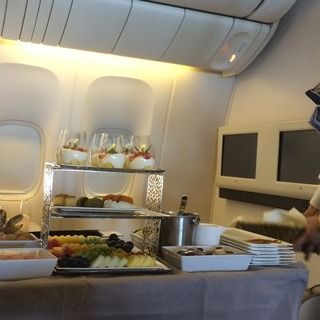 The dessert was fun, too.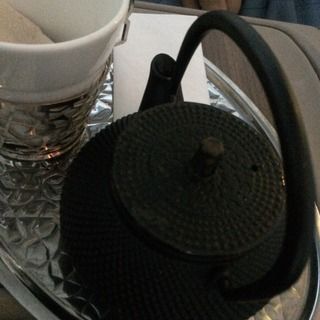 Tea was served out of Japanese iron kettle.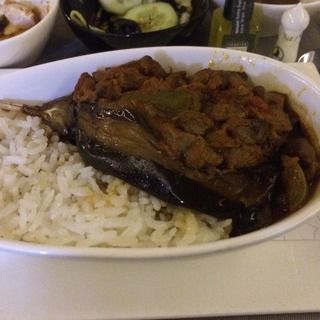 Before landing, I had traditional Turkish stuffed eggplant with lamb. So good.
Next time, I want to actually spend time in Istanbul!