It was our final night together.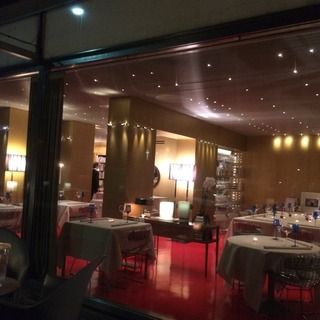 We came to Senigallia, a resort beach town in Marche. Our final dinner was at Michelin 2-star restaurant,
Madonnina del Pescatore
by Chef Moreno Cedroni. It's a beautiful restaurant right by the ocean. Chef Cedroni is a master of seafood.
We had his tasting course. From the very beginning of house-made bread and freshly-pressed olive oil from Jesi, I was so excited.
Campari jelly cocktail, sardine 3 ways. Local fish carpaccio with leek sauce.
Albacore tataki w/ garlic & rosemary sauce and wasabi cream sauce.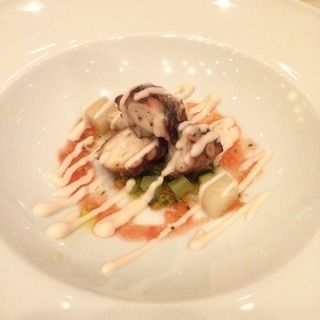 Octopus with mayonnaise and vegetables. Baccala confit over bread "soup".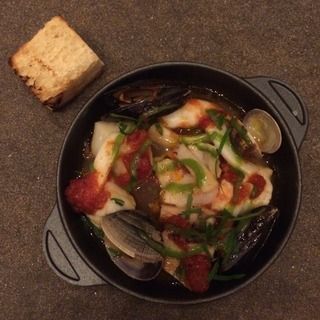 Lasagna of seafood with coconut & parsley cream. Bouillabaisse.
Chef Cedroni in action.
Fig and chocolate pie with fig leaf sauce.
Volcanic small sweets.
The chef came to chat with us after the dinner. He was so sweet! It was such a fantastic dinner. We were there for almost 5 hours.
And, fantastic wines.
2008 Garofoli, Verdicchio Brut Riserva
2009 La Monacesca, Verdicchio di Matelica Riserva "Mirum"
2009 Stefano Antonucci, Sensuade Rosato
2007 Kmetya Stekar, Rebula Prilo
1998 Josko Gravner, Ribolla
2008 Moncaro, Verdicchio Passito Tordiruta